The first season of the television series "Adım Farah" (My name ise Farah), broadcast on Fox TV on Wednesday evenings, is very exciting as a scenario and is at a point that attracts the audience. Demet Özdemir and Engin Akyürek in the lead roles in the series got a very good match. Their energy also engulfed the audience.
One of the most important events that caused Fox TV to distrust the fans of the series was the cancellation of a popular TV series like Son Yaz (Last Summer) at the beginning of the second season. Son Yaz series had a good process with above-average ratings in its first season. The same is true for the "Adım Farah" series at the moment.
The screenwriters of Adım Farah, Deniz Dargı, Cem Görgeç and Cenk Boğatur were also the scriptwriters of the series Son Yaz. Before the second season, the script team made very important changes in the story and new famous names joined the series. However, the separation of Funda Eryiğit from the story in the Son Yaz series negatively affected the audience, the second season did not start well as expected, and Fox TV did not support the series and made the final decision.
It wouldn't be surprising at all that a similar situation might happen for the "Adım Farah" series. Because the ratings of the movie "Adım Farah" are close to the average, that is, they are similar to the situation of Son Yaz. With its 8th episode, the series received average ratings in all individuals and AB groups, while it finished the day in second place by getting better ratings on ABC1.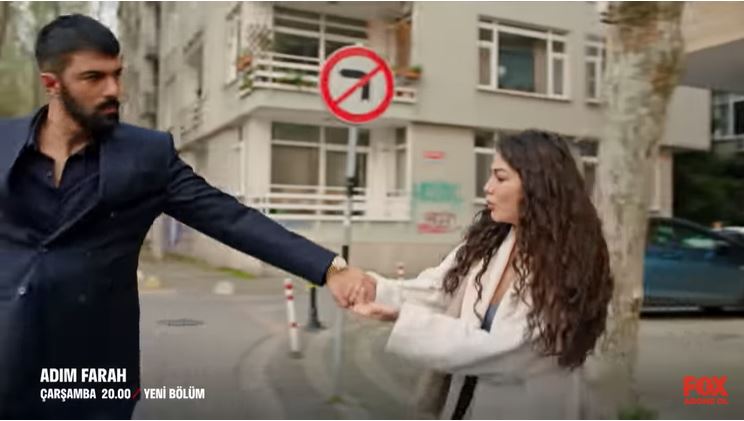 The scriptwriters of both series are the same and the fluidity of the stories and the excitement they reveal are similar to each other. The problem for the Son Yaz series was that the story change introduced in the second season negatively affected the audience and Fox TV did not give the necessary time to keep the series afloat.
The expectation of "Adım Farah" to have a big break with very good ratings is now over. The series is below expectations but close to average ratings. However, the situation was the same in the series Son Yaz, and in the second season, when the rates suddenly fell, Fox TV immediately removed it from the broadcast.
The possibility of a second season for the "Adım Farah" project is also very high, but it is not known how much patience Fox TV will show to keep the series on the air if the ratings of the series in the new season do not come a little above the average as in this season. The general opinion is that the channel management will not want to wait too long for Adım Farah as in the last summer series.