The shooting of Üvey Anne (Stepmother), one of the projects that will attract attention in the summer period, continues on the ATV screen. One of the actors in the cast of the series is Hakan Eratik.
The actor, who has not been seen by the fans of the series for a long time, appeared on the tv8 screen with the daily series called Kadere Karşı (Against Destiny) last year. It took 4 years for the actor to return to the screen after the series called "Kalbimdeki Deniz", which made the final in 2018.
In the new season, Hakan Eratik agreed to take a role in Üvey Anne, which is expected to come to the fore in the summer, instead of choosing a daily series this time. Hakan Eratik, who shared the same set with Kutsi in the unforgettable TV series Huzur Sokağı years ago, once again took part in a project with the famous actor.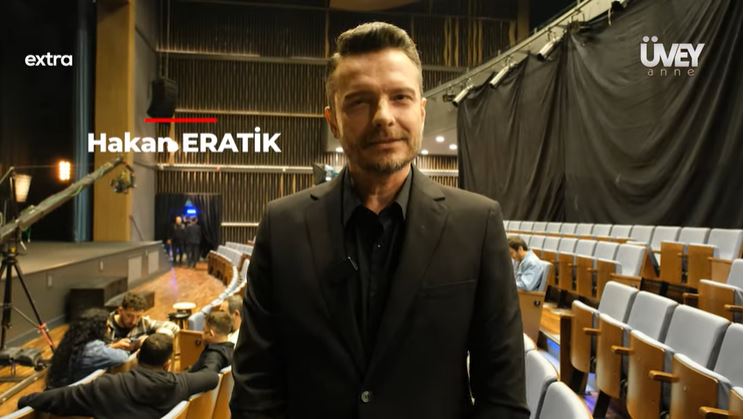 The Üvey Anne series made a name for itself with its different trailer even before it started! Hakan Eratik also evaluated that such a teaser shoot is different based on his professional experience. The actor said, "It starts off as a set of firsts because a teaser like this has never been filmed before. It will be something very interesting. I am also looking forward to see how it will turn out," he said.
The teaser of the series has been released and it should be said that it has attracted great attention on social media.
New Series
Stepmother
Coming soon on atv!#Stepmother @ atvcomtr @OnnProductions pic .twitter.com/VJgkvPYrjy

— uveyannedizi (@uveyannedizi) May 30, 2023
Reminding that they had worked together with director Yasemin Türkmenli and his co-star Kutsi years ago, the actor said, "It is a pleasure for me to be involved in such a beautiful story with them and to meet the ATV audience again after many years."
In the series in which Hazal Filiz Küçükköse is the female lead; There are also remarkable names such as Aslı Tandoğan, Ezgi Şenler, Ayşegül Günay, Ayşen İnci.
You can watch the teaser footage of the series and the explanations of the actors from the video.
We shared great excitement with our players before the first promotion ✨
Stepmother is starting soon on atv ⏳#Stepmother @atvcomtr pic.twitter.com/9rm4zQh9ze

— uveyannedizi (@uveyannedizi) June 1, 2023