Camdaki Kız (The Girl in the Glass) series continues to meet the audience on the Kanal D screen on Thursday evenings. There are big events in the story of the series, which is adapted from Gülseren Budayıcıoğlu's book and has reached a very large fan base.
The rapprochement that started between the characters of "Hayri" played by Cihangir Ceyhan and "Nalan" played by Burcu Biricik in the last episode of the series, which came to the screens on the evening of October 20, and the happy and affectionate states of the two characters gave the audience happy moments.
While Hayri and Nalan found happiness in their own little world for a short time, Feride, played by the phenomenal character of the series, master actress Nur Sürer, learned that Cana was still pregnant and took off her armor. Feride's heart, who kidnapped Cana, couldn't stand what she had been through anymore and stumbled.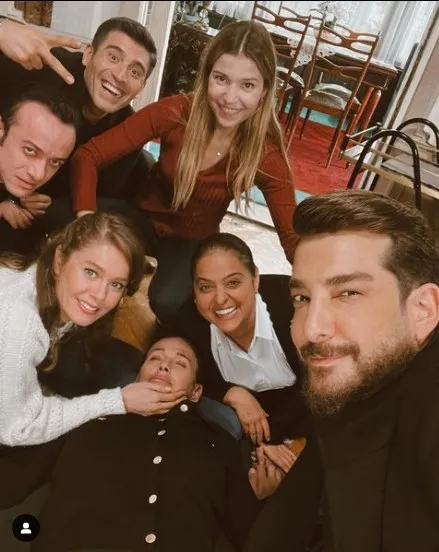 While the Camdaki Kız drags the audience from emotion to emotion every Thursday, the last Instagram post of Enis Arıkan, who gave life to the character of "Muzaffer" in the series, reveals that the team had a lot of fun during the shoot.
Enis Arıkan, who shared a photo with his teammates from the set, said, "Feride has done something. We were very sad, we took a photo right away," he made his fans laugh with his humorous post.
On the post, which received hundreds of comments in a short time, the viewers of The Camdaki Kız made many humorous comments such as "Harry is sad the most!"