Çağdaş Onur Öztürk was born on August 16, 1979 in Sivas. Turkish TV series, cinema and theater actor.
Name: Çağdaş Onur Öztürk
Date of Birth: August 16, 1979
Place of Birth: Sivas
Height: 1.81 m.
Weight: 74 kg
Horoscope: Leo
Eye color brown
Hair color is black
Child: Aden Öztürk
Instagram: https://www.instagram.com/cagdasonurozturk/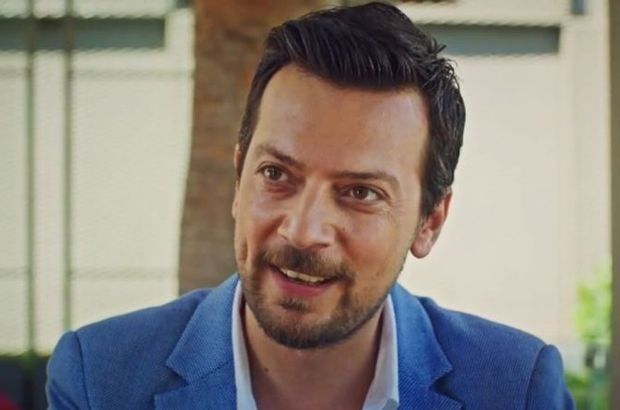 Education life: While studying at Ege University, Department of Landscape Architecture, he worked in the theater club of the faculty. When he finished the university, he did his military service and when he returned, he worked as a representative in a pharmaceutical company for a short time. Then he entered Anadolu University State Conservatory Performing Arts Department and graduated.
How did he decide to become an actor? While I was studying at Ege University, Department of Landscape Architecture, he started amateur theater with the suggestions of my classmates and his passion for acting started then. "Another world opened up in front of me and I asked myself" Why am I not doing this job? " I was studying landscape. Until then, I had acted in small school theaters, but I didn't get any attention. I finished the landscape part. Then I went to the military, I came, I was 23 years old, I worked as a pharmaceutical agent for nine months. I still haven't started acting. Finally, I entered the conservatory, I was 26 years old. I enrolled in one of the two schools with no age limit, Anadolu University Theater Department. While I was reading, I started to play in TV series. At that time, I earned money by playing the guitar and studied. At that age, I was not in a position to ask for money from the family because I was re-reading. Because I was a child of a poor family. As long as I studied, seven people were living in the same house. When the school was over, I had 500 TL in my pocket and the place where this work was done was Istanbul. I had to go there. I've been to Istanbul twice in my life. There were a few people I knew. I came to Istanbul. I signed up for an agency. After a few weeks, small things started coming. As time progressed, as I made effort, my affairs got better. "
First step into acting: He started his television adventure in 2008 with the series 'Gazi'.
With which project did he shine? He drew attention with the character of "Barış Hakmen", which he portrayed in the "Kuzey Güney" series.
Social: He doesn't like to take photos or give interviews. He likes to spend his time outside of work at home. "We are doing a popular job; yes but I try to keep these to a minimum. You cannot see me outside, I am a person who loves home. I sit at home, watch movies, read books. I do my best to protect myself from that popular life out there.
Mindset: Being famous is not a feeling he likes very much. "How much fame, so lonely. Actually, I get lost in that 'famous' period of my life. That interest would captivate me. But thankfully it didn't. I coped with this situation by questioning, moving away from speed from ambition, by stopping for a while, calming down, and finally trying to stay in balance. "
What is his unfortunate incident on the set? He had a fatal accident during the filming of Resurrection: Ertuğrul in 2016, fell from a horse and entered intensive care with dozens of fractures, including the bones on his face. It took three months to heal. He lived with the tides of whether he could act or not at that time. "I didn't know how to ride a horse. We were in a preparatory process when the accident happened. But until then, I was being praised for riding very well. I was given a horse that I had not ridden before that day. I realized that I was treating the horse like a machine. He's a living creature, you have to communicate with him, you have to ride the same horse so that it gets used to you. I always understood these afterwards. It was the 12th day I rode a horse when I had an accident. We got into a pile of stone chips with the horse. The last thing I remember is that everything slows down. And suddenly it stopped. When I opened my eyes, I was in the hospital, I was about to be operated. They were given very high doses of pain relievers, so there was no feeling. My shoulder was splintered, put in place with screws. There were fractures in my cheekbone on my wrist, on the left side of my face. There are screws there too. My left eye was completely closed. I'm fine now, but he thinks it will never get better, bir OK acting is over for me. I was saying, "I need to look for another job." But thank God it passed. My doctors Metin Uzun, Şükrü Yazar and Nur Acar were very good. They performed completely aesthetic operations. They performed an operation by entering through my eye, through the tooth, so that my face would not be damaged. There was a complete fluctuation in my perspective on life during the recovery process. I kept fluctuating from 'This is over, you look awful' to 'No, I'm very good'. My face was bad during the postoperative recovery period. I was weak. And above all I was mentally exhausted. But thank God it passed. My son was just five months old. My wife is a very strong woman, I understood her. "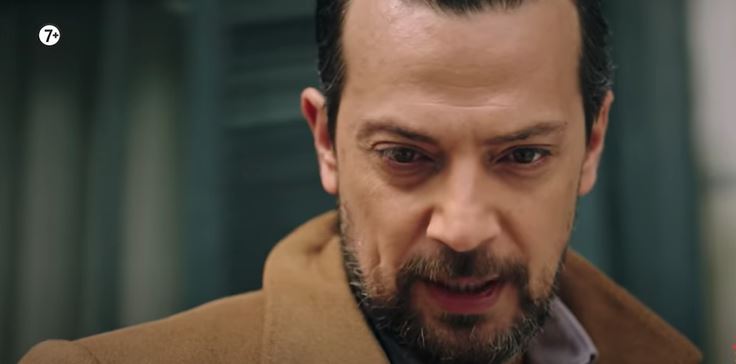 First motion picture: Oğuz Çelik / Tut Sözünü
His view of life: He does not like to be on the agenda with his private life, so he prefers to live as far away from the magazine as possible. "As I open up, people find the courage to poke my life. But I have to protect my family, myself against it. If I'm not around then, I won't be in this situation. On the one hand, we are acting directly proportional to your awareness. The more you remind yourself, the more you can find a job. But I don't want to find that many jobs. I do not want to be a person who cannot walk on the road or do market shopping. Beşiktaş is my neighborhood, I can walk freely here, my wife is a 'aunt' for neighborhood tradesmen. They also know my son Aden because we are neighbors. I feel very safe like this. Otherwise, one feels alone and insecure. If you don't know who's with you for what, you'll become lonely and paranoid. "
His view of business life: He didn't do acting very fondly at the beginning, but later on, he became affectionately attached to his profession. "At the beginning' Will I be able to do this job? Can I do it? "I questioned myself a lot. Then I realized that I was able to convince the audience. For example, when I was playing in the North South, I am not a man like Barış Hakmen, but people thought so. At that time, I said to myself, "There is a success." I am enjoying it very much right now. I suddenly got rid of self-humiliation and started enjoying acting. But this does not mean that I will not be able to quit in the future. Because I believe in change, everyone, everything can change. Therefore, I can one day give up from the profession that I am passionate about. If I have strength, I can do anything if I am healthy. I am enjoyable right now, I hope it will continue like this. "
Career plan: After an unfortunate accident on the set in 2016, he thought his career was nearing the end. "It is not easy for someone who does business with his looks to come to the end of his career with a momentary event.
I experienced that pain a lot because I realized that it was attached to a thread. But life is like that anyway. Everything is momentary. Finally I remembered that I loved my job very much. "Playing other people, a deep look at their life from myself, I love it and always want to portray different characters."
The criterion of attractiveness in women: He is not interested in external beauty. The feature he finds most attractive in women is; Favor. "I like looking into people. I do not like the evil spirited person. I am interested in the purity, cleanliness and realization of that person. I think a self-actualized woman is very attractive. A little bit of beauty in the eyes of people I am fascinated by those eye glows. I don't care about a woman's beauty, legs, breasts. "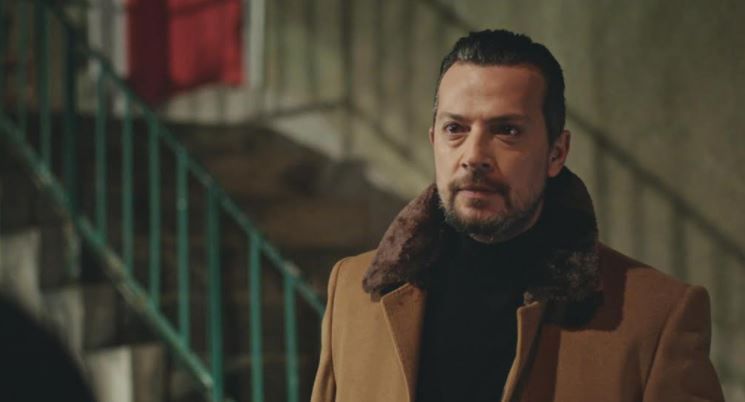 TV SERIES
2008 – Gazi / Akın
2008 – Doğruluk Ekseni / Doğan
2009 – Sakarya Fırat / Hasan Turna
2011 / 2013- Kuzey Güney / Barış Hakmen
2013- Böyle Bitmesin / Atilla
2014 – Düşler ve Umutlar (Dreams and Hopes) / Çakı
2014 – Can't Run From Love / Ali
2015 – Story of Summer / Tunç
2016 / 2017- Resurrection: Ertuğrul / Vasilyus
2016 – Winter Sun / Bora Bilgin
2018 – Evimdeki Düşman (Enemy in My Home) / Kemal
2018 / 2019- Courtyard / Oktay Boran
2021- Fatma
2021- Therapist / Kerem
2021 -Scorpion / Ahmet Karadağ
CINEMA FILMS
2014- Tut Sözünü
2015- Sarmaşık/ Sailor
2014 – Kendime İyi Bak/ Emre
2016 – Aşkın 5 Hali/ Korhan