Engin Öztürk was born on September 28, 1986 in Eskişehir. Turkish TV series, cinema and theater actor.
Name: Engin Öztürk
Date of Birth: September 28, 1986
Place of Birth: Eskişehir
Height: 1.90 m.
Weight: 84 kg
Zodiac Sign: Libra
Eye Color: Light Blue
Hair Color: Dark Blonde
Mother: Nermin Öztürk
Father: Erdogan Ozturk
Siblings: 3 sisters
Instagram: https://www.instagram.com/enginozturk/
Pets: He has a dog.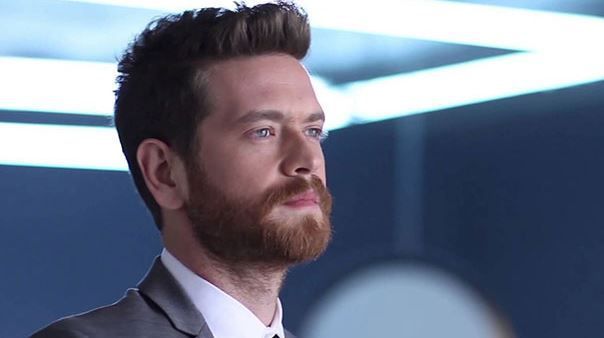 Family: Father's side is Bulgaria, mother's side is Thessaloniki immigrant. He has four siblings, three older sisters, his father is a retired soldier and his mother is a housewife. "I grew up with four women. Including my three older sisters and my mother. That's why I'm good with women in the sense that I can understand what women feel. I also understand how women feel about the harassment they have been subjected to, since I have seen the points that women will be happy and sad about in bilateral relations with their examples since I was a child. Those reasons are good for women. Otherwise, this is not the phrase "I'm good with women" in the sense the magazine is trying to show. Anyway, I never had a problem to say or not to say such a thing. "
Childhood: He played volleyball for eight years during his school years. He worked as a bartender during his university years. He had to work constantly throughout the school. He did the bartender willingly but not for his pleasure. While undergoing military training, he suddenly decided to quit and become an actor. "I grew up in lodging until the age of 11. I remember every frame of it, it was a very nice and fun years. Housing for children is like a playground because people of the same age group work there and therefore their children are around the same age. For example, when we went out to play football, we could never make two teams, we would be four teams because we were so crowded. I still have friends I have met from those years. I always remember that period of my life well.
Educational life: He graduated from Hacettepe University State Conservatory Theater Department.
The turning point of his life: While he was going to be a soldier, he decided to study theater. Around the age of 17, he had no dreams for life. "The things that the society expected me to be took me to the military, but the dreams that came alive at that time, the character integrity trying to form at that time," There is a mistake here, "he said. It's not something I say to myself, this is probably something my subconscious tells me from below, "You are doing wrong son, great." I understood from my unhappiness. Actually, I did not quit the military service to be anything else. First of all, I realized I didn't want to be there. During the theater play "Kantocu" that I watched in Eskişehir in 2008, I decided that I wanted to be on the stage, not the audience. At that moment I realized that there was something wrong for me in the story and myself; I found him saying, "If I were you, I would play like this". Then I took it in the conservatory. "
First step into acting: He started his television adventure with the TV series "Fatmagül's crime?"
With which project did he shine? He drew attention with the character of "Commissioner Emre", which he portrayed in the "Behzat Ç.: The Story Of A Rebel Cop" series.
Personality traits: Dignified, mature, modest, gentle, just, hardworking.
Social: A social person, but not in the sense of keeping up with any environment under all circumstances. He is social in every area where he is happy in the little time left from work. In my spare time, watching movies when I am really tired physically or mentally is my biggest therapy. Apart from that, I don't get bored easily with anything I do with people I love very much. "
Mindset: It always looks realistic in life. He thinks that his family's upbringing also has an effect on this. It's also very emotional. "I am a Libra. Sometimes I can fall into something with the characteristic of my horoscope. When I am very energetic, I cannot imagine how I will feel in five minutes. If there are 10 mods and each one of them comes to me occasionally, somehow I get more emotional mood. "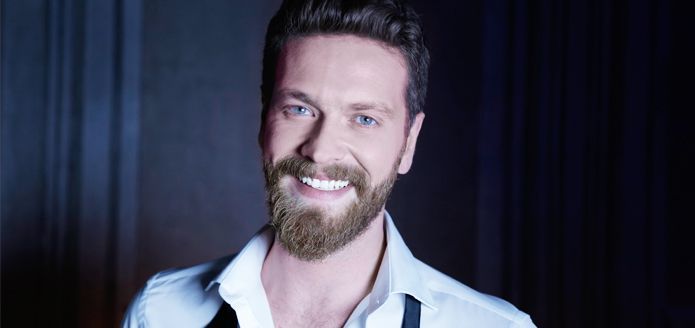 First motion picture: Kemal Uzun- Serdar Akar- Ahmet Karaman / Çanakkale Yolun Sonu
Definition of love: "I don't have a definition about love either. I think you've figured out something you can define. Can you think you can define love? Because you get a chance to change it If you can define who you will fall in love with. I think it's just a chemical change. This is not what we can call right or wrong. Yes, the chemistry is changing. But this is a very bookish sentence for love. Scientists don't know if you ask how it happened. They don't know why. It's a chemical change for me "
View of life: He looks at life from the positive side. "I think the strongest truth in life; that positive outlook and laughter in our lives make things easier than they are. Nobody can resist a sincere and sincere smile. A smile can sometimes mean too deeply to be expressed in words. "
His view of business life: He thinks that sincerity is the first rule in acting. He thinks that we should not be deceived by the fame. "Our job is to lie, but we have to believe and tell the lie in such a way that sincerity is indispensable here. If I tell you a lie, the moment you realize I am lying, you put a distance from our friendship. So when I lose my sincerity and when I lie, you don't like me both as a friend and as an actor. Fame is beautiful like youth, so sweet and exciting, but one day we will get old. Fame, whatever the name of recognition will end when the moment comes. One should not be deceived by him. The point I have reached in my career is not just luck, but I also believe that my feelings are strong. For this reason, my choices have always been on the right track. Besides all this, I have worked a lot. There was also going under the position of a decent boy, handsome blond boy. But the main thing for me is acting, so I invested there. "
areer plan: He wants to play a serial killer or someone with down syndrome. but the essence of them all always wants to play! "Of course I have a career plan; There may be a career plan for a person in "I want to get an Oscar in Hollywood" or "I want to make a movie". I want to do all of these, of course, I want to do, but there are stories in between. I want cinema to remain a little more of my virgin field. I want my children to keep them in a corner of their library, either gilded or on a dusty shelf, as God will allow me to have my children tomorrow the next day. They already have 30 episodes that I shot in that season. I have such an opinion about cinema, it has to be something essential. "
Dream of the Future: He wants very much to get married and have children, this is his only dream, but he is not in a hurry. The right person wants to be when the right time comes. He wants to travel without planning. Africa attracts him very much. Loves the feeling of new place. This goes for many other details in his life, he loves the new.
What would he want to be if he wasn't an actor? He wanted to be a musician. "I play the clarinet anyway. I continue as a hobby. I would like to be a pianist. I think this requires a different skill and process. "
Who does he admire? Mata Hari is the only woman who impressed her not with her beauty, but with her story. He would like to meet him.
The criterion for attractiveness in women: He finds confident women beautiful and attractive. "If a woman is self-confident, even her look, gait and dressing style change. Self-confidence changes the aura of the woman.
Who laughs the most? He says that his friend Timuçin Eraslan Başgül, who is an actor like him, is a very funny guy and makes him laugh a lot.
What is he most angry with? It has the characteristic of Libra, and the sense of justice is very high. He has no tolerance for injustice and injustice. "I always want to see who has the right, no matter what. I also get upset when faced with the opposite. "
Who finds it inspiring? The mentally ill. "Salvador Dali, for example, there are very few people in the world who don't know what kind of painter he is, and Dali is actually crazy. Einstein is also crazy. They are the people who don't live this aspect of the life we ​​live. "
What does he do at home? His favorite corner of his house is his two-person sofa. "This is the place where I stretch my foot, turn off the lights, watch TV, watch movies, listen to music. It's a beautiful corner and functional. "
Which movie was he affected by? The pianist can watch a few more movies or series, notably The Godfather, Harry Potter, and Lord of the Rings, over and over without getting bored.
What's the most special gift you've ever received? A bracelet that her sister bought. "His story is a little special gift to us. I can't even wear it in case something happens. I will never forget him. "
TV SERIES
2019/2020- The Protector: Hakan / Levent
2019 – Lost Scent / Ömer Aladağ
2018 – The Protector: Hakan(TV Series)
2018 – Resurrection Ertugrul / Günalp
2016 – High Society / Kerem
2015 – Remember Gönül (Hatırla Gönül) / Yusuf
2014 – Life As Its Gets / Opr. Dr. Cem Korcan
2013/2014 – Magnificent Century / Şehzade Selim
2012/2013 – Behzat Ç. : Behzat Ç.: The Story Of A Rebel Cop/ Commissioner Emre
2010 / 2012– Fatmagül / Selim Yaşaran
CINEMA FILMS
2020- Biz Böyleyiz/ Gökçe
2013 – Çanakkale Yolun Sonu / Mustafa Kemal