Gözde Kansu was born on August 23, 1980 in İzmir. Turkish TV series, cinema, theater actress and presenter.
Name: Gözde Kansu
Date of Birth: August 23, 1980
Place of Birth: İzmir
Height: 1.70 m.
Weight: 55 kg
Horoscope: Leo
Eye color brown
Mother: Selma Kılıçcıoğlu
Siblings: Simge Kansu
Instagram: https://www.instagram.com/gozdekansu/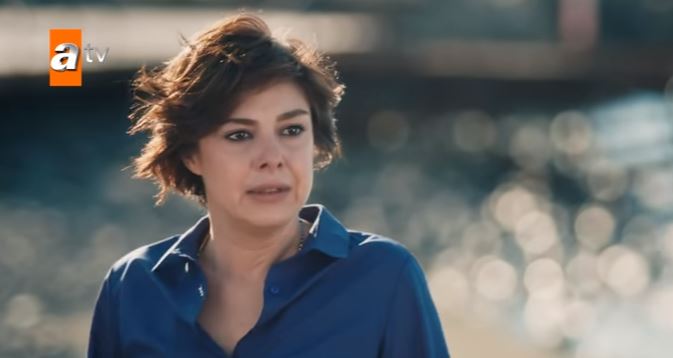 Family: Born in Izmir, she grew up in a crowded and fun family like Italian families, she has a sister. "Speaking loudly, raising speech to everyone. I grew up in a family that danced, imitated, and fond of each other. We are two brothers. My sister studied art and design in Italy. My mom and dad are both real estate agents. I was always a bouncing girl. They already dictated me to the ballet saying, "This kid is very active!" So that I can rinse a little. It sure doesn't work! But thanks to ballet, my love of the stage started. I always felt very good on stage. "
Childhood years: She had a happy and free childhood on the street. "We were the children of Izmir. Alsancak and Karşıyaka were ours everywhere. I am a flexible baby. Of course, they caught my mother's attention and took her to the doctor. The doctor said, 'Get it for athletics or ballet'. I started ballet straight. Then I started to gain weight. In our family, too, there was "This last bite won't stay on the plate". Then one day, I heard my ballet teacher tell my mother, "She will have a very difficult life, she should always be very careful," and I stood there. I think my subconscious also turned other sides at that time. Like theater, poetry, music, even journalism. We were publishing a magazine in high school. Then I started to write "Through the Eyes of Gözde" in the Aegean supplement of a daily newspaper. I learned to take photos and write news. Interns would come and ask "When did you graduate?" I would dress older for my age and wear brown lipstick to make it look older. Actually I was in high school. When you become a journalist, you cannot add your comment. However, I loved to interpret and imagine. I wanted to enter the emotion, not the mind, I chose acting. "
How did she decide to become an actress? While continuing her journalism in Izmir, she went to Istanbul to watch and write plays at the Istanbul City Theaters. Then she decided to take the theater exams and won. "In high school. I came to Istanbul to watch the City Theaters. I watched the same game over and over again. Lost myself. Bertolt Brecht's "Caucasian Chalk Circle." A little girl, always in the backstage, after admiring actors. They loved me very much, they invited me to their Antalya tour. My love for theater rushed thoroughly. Then I took the conservatory exam of September 9. Then give Istanbul your hand. Singer Sıla is my dear friend. Preparatory, middle school, high school, we studied together, we started to live together in Istanbul. Then the rest came. Back then, there was no theater in Izmir. We went to prep, middle and high school together with Sıla. Then she won Bilgi University and went to Istanbul. On my birthday she called she said, "Come on teacher, what are you doing still in Izmir?" When I came to Istanbul, I got off the bus, Sıla took my luggage and said "This is the key to his house." Then Ahmet Gülhan's 'Medya Medya Nereyede? I started playing the game. "
Educational life: She graduated from Dokuz Eylül University, Faculty of Fine Arts, Department of Theater.
First step into acting: She started her television adventure with the series 'Çiçek Taksi' in 1995.
Which project did she shine with? She drew attention with the character of "Nimet Başar", which she portrayed in the series "Dudaktan Kalbe" (Lip to Heart).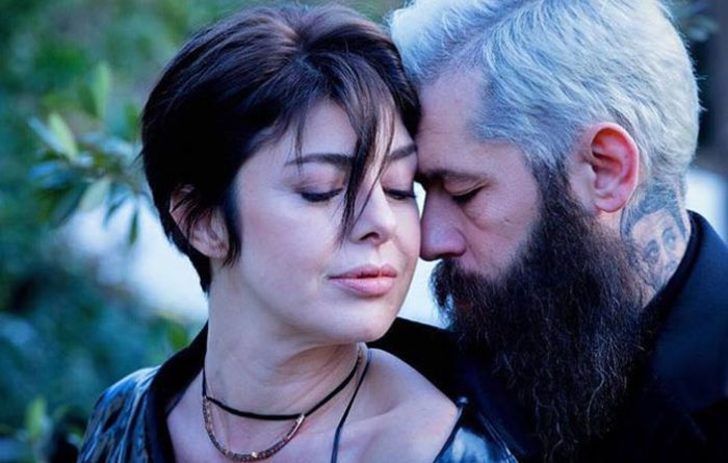 Personality traits: Cheerful, lively, entertaining, "I am from Izmir to the fullest! I am cheerful, energetic, funny and funny. I am very fond of my freedom. I am passionate and enthusiastic. I am frank, I do not turn the word and translate it. I have a little bit of everything, just like everyone else. In general, I am hyperactive, affectionate, love to love, stubbornly go after everything positive. I always have a reason to justify the other person. The more tired I get when I'm hyperactive, the calmer I get. Fatigue feels good. "
Mindset: She believes that it is necessary to keep the energy and chakras open, to take the importance of breathing and to listen to herself. "The series 'İçerde' (Insider)' taught me to say 'What's inside yet?' Sometimes I plug 'Who's in there?' Something will come out until we close our eyes. Life has been nice and humorous to me. The main thing is to love yourself. I realized that the real pain in life is to lose one's loved one with death, that it is sickness, and that sorrows and daily troubles should not be overwhelmed. "
The source of happiness: She writes the lyrics and is happy about it. "I wrote the track" Özledim Onu "in Sıla's first album. We wrote "Zamanında" together on the "Konuşmadığımız Şeyler Var" album. Those were the days when I lost my grandfather in Izmir, I poured out and I wrote. While talking with Sıla on the phone, he said, "Please read what he wrote to me" and I read it. A while passed, we got together. Sıla and Efe Bahadır played and sang the song. I cry cry… Sıla had put his seal on the song. I also sang in the play "Nereye Gitti Bütün Çiçekler?" If we can sing, then we are still alive and alive. "
First motion picture: Tunç Başaran / Abuzer Kadayıf
Her view of life: She has been keeping an agenda since 1996. As she got older, she learned not to worry about daily troubles. "If we had a nice day and drank soup, I have cleaned that soup packet and pinned it on my agenda and wrote the note next to it. I don't believe anything is lost in life. If my post somewhere has disappeared, it has a place to go. If he has to disappear in the trash, let his energy go to the trash. If someone needs to get it, let him go. I give my books to my friends who come to my house and I do not want them back. Of course I have fights against life and anger; I am not self-sufficient, I always feel incomplete. I used to be angry with myself about this, but now I'm more understanding of myself. You think of life like a video game and stop dabbling with yourself as you get older! I can now run with stilettos on slopes and bumps, and I am not falling. Life taught me this. "
Her attitude to business life: She pays attention to the messages she plays in the projects she plays. "It is important that a sociological event is handled in the content of the theater play in the directory where I played a role. I definitely choose it on purpose. I am in the failure of the "What can I do in life?" Thought. The best thing I can express myself is my job. In this way, I can make people ask questions. In the series, I play someone who has been subjected to violence and raped not for myself, but for every woman who experiences these situations. If I can ask the women who experience these and watch this series, go beyond getting angry with me and ask "What am I doing?", Then I am doing my job well. As I take the stage, I will not forget Yılmaz Erdoğan's words; "The person on the stage must be desired" Those whose brains are elsewhere are very interested in understanding this phrase in a different way. It should be intriguing, not just sexually. Because that curiosity makes you watched. It is not only physically possible to achieve this.
Who does she admire? She admires Çetin Tekindor, with whom she acted together in the TV series "İçerde" (Insider). "Truly the kindest, most gentle person I have ever seen in my life. It opened a whole different world for me both in terms of conversation and work. This has officially become my school. His sense of humor is high. He is one of the names that made us laugh the most on the set of İçerde. ".
What does she spend money on? She does not spend money unnecessarily, nor does it invest. "I have no curiosity about shoes or bags; I'm not wasteful either. I earned my first money at the age of 18 by playing in the movie 'Abuzer Kadayıf'. We were both verbal figurations with Burçin Terzioğlu. From that day on, I always prayed, "God, as long as I hold my hand, I will not have any money problems, I can be enough for my family, my friends, my wife, my friend, everybody." I was capable of everything but I forgot myself. I have neither house nor car. I don't even own myself. Thank goodness, just when my money seems to run out, hop is then my job starts. "
TV SERIES
2018 – Sen Anlat Karadeniz (Lifeline) / Eyşan Sayar
2016/2017 – İçerde (Insider) / Yeşim
2016- Gecenin Kraliçesi (Queen Of The Night) / Zerrin
2015- Ulan İstanbul (Bandits) / Jülide Sarı
2015 – Medcezir / Olcay
2014 – Ankara'nın Dikmeni / Tilbe
2011 – Al Yazmalım (Red Scarf) / Helin
2010 /2011– Hanımın Çiftliği (Lady's Farm) /Seher
2009 – Bahar Dalları / Emine
2007/2009– Dudaktan Kalbe (Lip To Heart) / Nimet Başar
2006 – Cemile / Elvan
2005 – Haylaz Babam / Sekreter Yasemin
2005 – Kısmet / Ebru
2004 – Canım Benim
2003 – Kurşun Yarası / Nefise
2002 – Yeter Anne / Deniz
2002 – En Son Babalar Duyar
2000 – Üzgünüm Leyla
1999 – Ayrılsak da Beraberiz
1995 – Çiçek Taksi
CINEMA FILMS
2017 – Geçmiş / Esin
2016- Yok, Sağ Ol (Short Film)
2013 – Kutsal Bir Gün / Burcu
2011 – Cast-ı Olan mı Var (Short Film)
2009 – Neşeli Hayat
2009 – Aşk Üçgeni /Zeynep-Tuana
2008 – Issız Adam / Sinem
2004 – Mürüvvetsiz Mürüvvet (TV Film)
2000 – Abuzer Kadayıf / The girl at the beach
THEATRE GAMES
2016- Nereye Gitti Bütün Çiçekler?
2014- Enkaz / Ölüler Diyarı
Kaçamak
TV PROGRAMS
2019 – Kuaförüm Sensin (Presenter)