Yeşim Ceren Bozoğlu was born on 29 July 1974 in Ankara. Turkish TV series, cinema, theater actor, director and also a voice actor.
Name: Yeşim Ceren Bozoğlu
Date of Birth: July 29, 1974
Place of Birth: Ankara
Height: 1.61 m.
Weight: 58 kg
Horoscope: Leo
Eye color brown
Mother: Günseli Yetkin Bozoğlu
Father: Kadir Atilla Bozoğlu
Instagram: https://www.instagram.com/yesimcerenbozogluu/
Pets: She has a dog and a cat.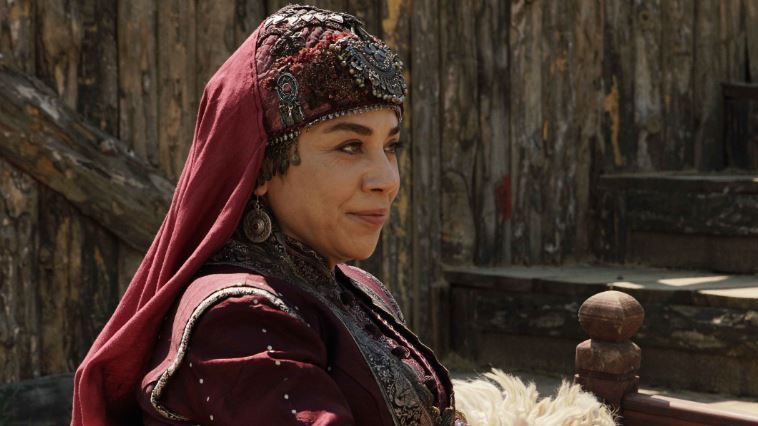 Family: Hungarian origin, Family industrialist. "Our family home in Istanbul was in Nişantaşı. They mostly resided in Nişantaşı, Bebek and Bağdat Street. When I finished school in Izmir and came to Istanbul, I had a heavy claim that I would earn my own money. We have this in our family, we are both idealistic and devoted to dignity and pride. When I said to my father, "I rented a house in Kağıthane," he laughed under his mustache. I said, "How many months will it last?" But I lived there for six years.
Childhood years: As a child, she used to imitate a lot, especially she imitated the elders of the family and made the people around her laugh. Her father was opposed to studying acting at first. "When I was a kid, I was an ugly duck. The hair was also shaved. I had a mixture of the match girl and the ugly duck fairy tale. But I would pretend too much. I would imitate grandparents. While we were on Bağdat Street, we used to change our clothes with the daughter of the doorman of the opposite apartment. I started reading at the age of 7. I was reading Kemalettin Tuğcu's all the time, I was bellowing and crying, I was reading and reading and playing those characters. Our financial situation was good, but we were not spoiled, some of my childhood passed in the industrial site, my father had his workshop there. I still remember the smoky smell of that industrial district and drinking tarhana on the floor together. At the age of eight, I cleaned the toilets of our factory with my brothers on my first summer vacation. It was an interesting family experience. On the one hand, Nişantaşı high society, a lot of politicians in the family, and so on. On one side, they spilled resources with Atilla Bozoğlu and they were slums. My father was so harsh at first to say, "I don't send my daughter to the bad women's school." If my brother had not won the dramatic writing section, I would not have been sent to the school even if I passed the exam. Because of the marginal, bohemian perception of actors in society. I promised my father, "I will never bow his head." Thank goodness I succeeded. "
Educational life: She graduated from Dokuz Eylül University, Faculty of Fine Arts, Department of Acting.
The turning point of her life: While studying acting in Izmir, she fell into depression. A miracle happened just as he began to think she couldn't do the acting. "I owe my life to Uğur Yücel. We went to his game. One of my friends was working in that team and said, "Let me introduce you to brother Uğur". He took care of us with tremendous humility. We were just going to get up, he turned to me and said "You stop here." The game's third bell rang. Ugur brother took my arm. By the way, we are in Karşıyaka Open Air Theater, a place with a capacity of 2 thousand people and it is packed full. He threw me on the stage. 'I had a very pleasant conversation with my colleagues today before the game. One of them is with me. Now I'd like to introduce you to a candidate who will become my future colleague, with your permission. Yeşim Ceren Bozoğlu said. 2 thousand people stood up and clapped again. While I was crying, he took my arm and took me off the stage. "
First step into acting: She started her television adventure with the "Hot Hours" (Sıcak Saatler) series.
With which project did it shine? She drew attention with the character "Sevim", which he portrayed in the "Big Family" (Geniş Aile) series.
Personality traits: She is a shy person in nature, and the reason she is a reaper is because she wants to take that shyness off me. At the same time, she has a hardworking, stubborn and determined personality.
Social: Workaholic is not a very social person. "I have crazy Saturday nights with 2 liters of tea, 1 liter of coffee and beans. I am a very boring workaholic. My time is spent on set, family and university.
Mindset: She is very bored with people who repeat themselves, do not change, produce the same thing, such as broken records. She has two main motivations for acting. "One is the cheekiness of life, to be able to enter the streets that I cannot enter emotionally. To experience feelings that I have not allowed in my life. Trying to be the better version while staying alive is my second motivation.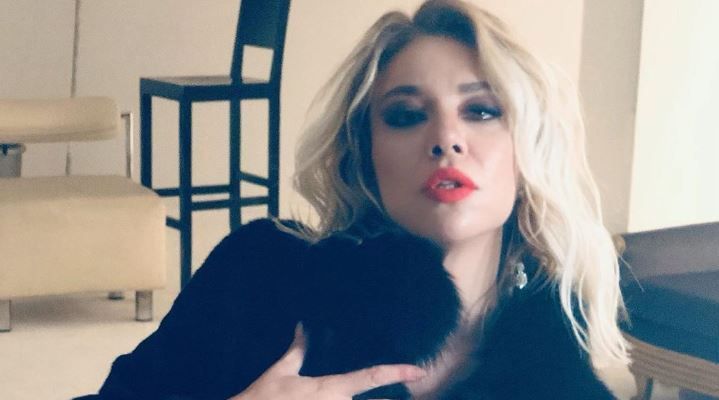 What kind of person is she on set? She places great emphasis on discipline and business ethics in the set environment. "When Radikal and Cumhuriyet newspapers came to the interview after the plays, we used to turn to the director saying" There is a teacher here, "and we would not speak a word. We have been taught such an adaptation, I am a person who sits and eats with a set worker outside of him, I have never been the 'star' they say I should be in quotes, and I will not be! I do not go on set with people who do not have set respect and set morality. "
Source of happiness: The greatest source of happiness is the actor's school and her love for her job. "I was a very rebellious student so I always code my students like myself. I act like everything I played was the last scene I shot in my life. Being a teacher feeds me a lot. I cannot sell a plan for the scenes I play. If a student of mine came and said, "Sir, what did you do on this scene?", I would cut my wrists. I take my work very seriously. I do my job with love. Butterflies fly in my stomach as I go to the set. "
First motion picture: Kutluğ Ataman / İki Genç Kız
The person she admires: Türkan Şoray. "I think that the Turkish people give stardom to those that can only be missed but are inaccessible. She is the mother of all of us, our lover, the goddess of compassion for all of us. There is a piece of our mothers and lovers on his face.
Her view of business life: Selling beauty has never been something she preferred. "When someone tells me you're beautiful, I want to go under the table. I'm not used to getting compliments. The only thing I could sell was acting. This is actually the reason why something I play is not similar to another. I cried a lot because you are one of the few people who can speak out. Many people in the industry rub two mint on their eyes and cry. He is also an actor and you are an actor. There are also those who say "What are you trying to do, what do you need, look at your money". "It's not that you have already done it." "
Career plan: She has no natural children, but there are hundreds of students in his school that he calls my children. "I teach my students the technique of making a difference in acting. We also started the management service. The workshop will be 1314's web series and television programs. I'm making an Alzheimer's documentary, I'll complete it whenever I get the chance from the set.
TV SERIES
2019 – Lost Scent / Zümrüt Karaca
2019 – Fairy Tale Flower (TV Series)
2016/2018 – Second Chance / Fikriye Yılmaz
2016 – Cousins /Dargın Kuzenler (TV Movie)
2014/2015 – That's My Life / Nuran
2013 – BKM Güldür Güldür Show / Oya
2013 – Easy Job (Bebek İşi) / Rahşan
2013 – Aldırma Gönül / Petek
2011 – There Is Life Exam (Elde Var Hayat Sınav)/ Zehra
2011 – My Dear Father (Canım Babam) / Alev
2009/2011 – Big Family (Geniş Aile) / Sevim
2009 – European Side (Avrupa Yakası) / Zuhal
2006/2008 – Doctors (Doktorlar) / Fikret Eralp
2005 – Fifth Dimension (Beşinci Boyut) / Zehra / Figen
2005 – Alanya Germany / Ayşe
2004 – Tangle /Arapsaçı
2003 – Sultan Makamı (Guest Actor)
2003 – What was my sin God? /Günahım Neydi Allahım?
2002 – World of Secrets / Secret Door / (Sırlar Kapısı/ Gizli Kapı) Şükran
2002 – Gülbeyaz / Meryem Dursunoğlu
2002 – Azad / Göze
2001 – Yeditepe Istanbul / Nilgün
1999- Kurtlar Sofrası
1998 – Hot Hours (Sıcak Saatler) / Nesrin
CINEMA FILMS
2018- Dargın Kuzenler
2017 – Misafir / Hamide
2107 – Kervan 1915
2014 – Eyvah Eyvah 3 /Doğumdaki Doktor
2013 – Senin Hikayen /Doktor Derya
2012 – Ateşin Düştüğü Yer /Hatice
2011 – Misafir /Makbule
2011 – Gizli Yüzler/ Deniz
2009 – Yüreğine Sor /Emine
2009 – Deli Deli Olma /Güldane
2008 – Kirpi /Dilarasu
2008 – Bahtı Kara /Deniz
2006 – Polis /Derya
2006 – Kısık Ateşte 15 Dakika /Mualla
2006 – Eve Dönüş /İşçi
2005 – Öteki Gece (Kısa Film)
2005 – The İmam /Şadiye
2004 – Meleğin Düşüşü /Funda
2004 – Bir Aşk Hikayesi (TV Film)
2004 – 2 Genç Kız /Parfümeri Tezgahtarı
2001 – İngiliz Kemal (TV Film)
2000 – Gece Martıları (Short Film)
THEATER PLAYS
2017- Kırık Bebek ve Diva / Decor design / Director
1999- Arturo Ui'nin Önlenebilir Tırmanışı / Player
Gözlerimi Kaparım Vazifemi Yaparım
Örümcek Kadının Öpücüğü
Tersine Dünya
Sessizlik
Totlar
Oyun Nasıl Oynanmalı
VOICE PRODUCTS
2007 – Memleket Stories – Telegraph Telleri (Voice of İlter Akçebe) (TV Movie)
2006 – Eden Bulur (Voice of Meral Zeren) (TV Movie)
2006 – My Mother's Bride (Voice of Fatma Karanfil (TV Movie)
2006 – Yeşeren Dreams (Voice of Betül Aşçıoğlu) (TV Series)
2005 – Valley of the Wolves Iraq (Voice) (Motion Picture)
2004 – Mavi Rüya (Voice of Nilüfer Aydan) (TV Series)
2000 – Step Father (Voice of Sibel Gökçe) (TV Series)
2000 – Step Father (Voice of Betül Aşçıoğlu) (TV Series)