Behzat Ç, who was re-shot on Blu TV, delighted the fans of the series. The process, which started with Erdal Beşikçioğlu's liking for the renewed scenario and accepting this role again, continues in a positive way.
While the release of Behzat Ç's new episodes pleased the fans, the announcement that the series would continue increased this satisfaction even more. Behzat Ç fans are now eagerly waiting for the new season episodes.
By the way, all Behzat Ç fans are curious about Fatih Artman, who played the character of Harun in the first period of the series. Why doesn't the actor take part in the series with the character of Harun? This is the question that is asked a lot. It was also claimed that there was an argument between Fatih Artman and Erdal Beşikçioğlu.
Is there a problem between Beşikçioğlu and Artman? Why does Fatih Artman not want to return to the series? Journalist Candaş Tolga Işık asked these questions to the Behzat Ç actors he hosted on his show.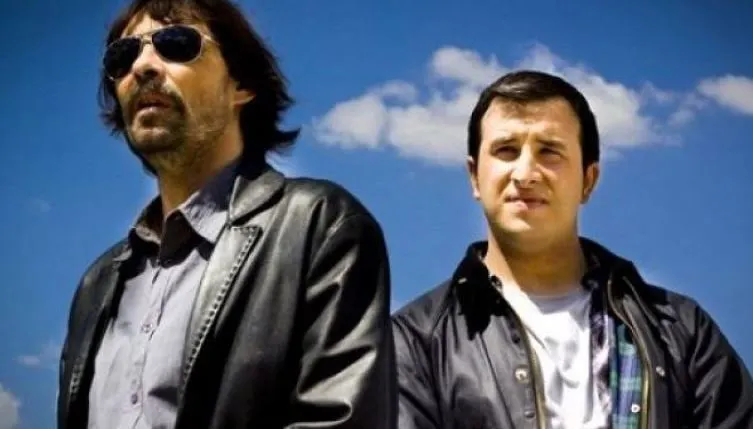 Erdal Beşikçioğlu said, "Fatih does not want to play. It means he doesn't want that character. There is no quarrel between us. It's his own initiative, it would be nice if he played."
Expressing that he understands that Fatih Artman does not want to be remembered again with the character Harun he created for a period, Erdal Beşikçioğlu used the following expressions:
"I can understand, it is a very difficult job. Frankly, it's not a smart thing to bring up the character you created for a period of time after 10 years. He may have been worried about that, Fatih. There may be such things. The friend who replaced him is also very good. His absence in the script did not make you feel too much. A strong player would be nice."
Erdal Beşikçioğlu once again stated that there was no problem between him and Fatih Artman with these words, and he made a strong statement by stating that he could understand his former co-star because of his decision.