When the best-rated series of this season is Yalı Çapkını (Golden Boy), it is normal to experience big waves of interaction on social media about the series. The series has a loyal audience, and the objections of this large audience, which brought double-digit ratings, to the screenwriter continue to increase.
It may be that the Yalı Çapkını series is quoted from a true story and is based on a story logic. However, the fans of the series know well that the screenwriters exaggerate some events and characters in order to get ratings.
One of these exaggerations is experienced in the Kingfisher series. Of course, millions of TV series fans follow this situation with concern.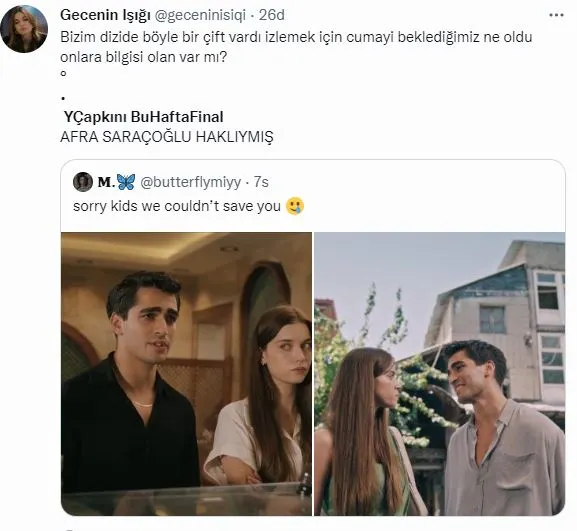 In the social media environment, the fans of the series are trying to make their voices heard by the screenwriters by revealing their power of interaction over various tags.
The issue is that the character of Seyran is portrayed as a proud woman and the relationship between Ferit and Pelin disturbs the audience.
A number of fans even say that the issue should go all the way to RTÜK (Radio and Television Supreme Council), which is an indication of how nervous the audience is.
So what is the reason for this backlash? One drama fan wrote: "I've never seen a drama with so many mistress beautifications in my life. They write the married woman as a proud, stubborn person and make the mistress feel pity. I hope RTÜK will do what is necessary."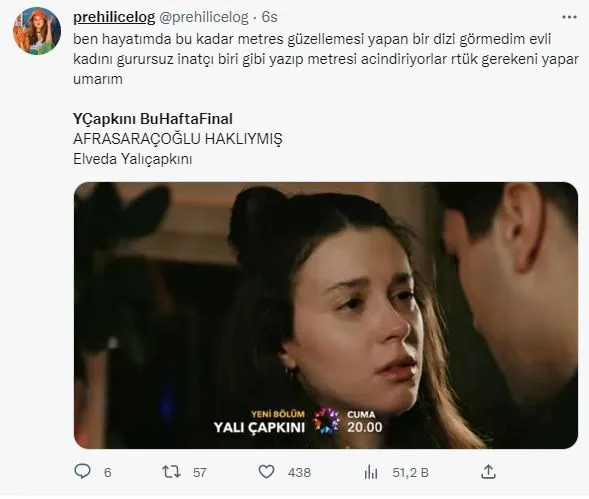 This message actually reveals all these criticisms and the absurd request of the audience from RTÜK to intervene in the script.
The positioning of Pelin character played by Buçe Buse Kahraman in the story, her relationship with Ferit and the attitude of Seyran character against this situation do not satisfy the audience.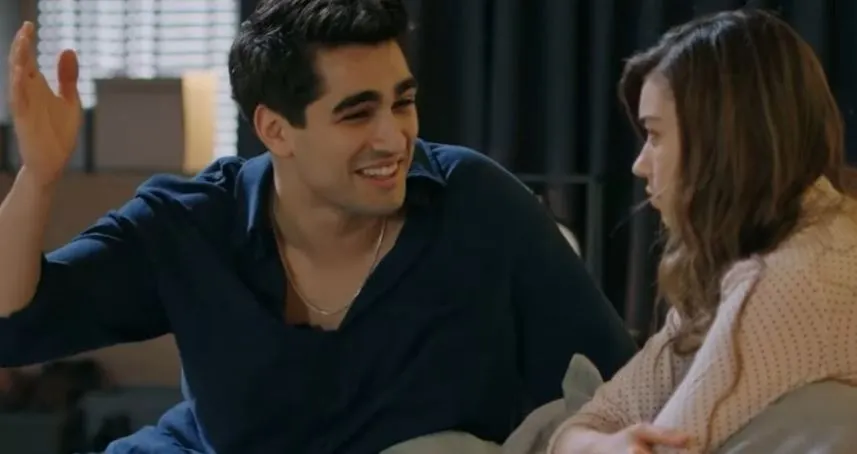 As a result, all of this is perceived as an effort by the screenwriter to highlight the character of Pelin and turn Seyran into a proud woman in the eyes of the audience.
If screenplays anger viewers this much, they may soon lose their comfort in double-digit ratings.