Famous actress Hazal Kaya, who came to the television screens with the TV series Misafir (Guest), which was broadcast on Fox TV, and portrayed the character of "Gece", played a role in the digital Netflix series "Midnight in the Pera Palace".
Currently experiencing the excitement of pregnancy, the actress is preparing to hold her second child in her arms. Hazal Kaya, who married her colleague Ali Atay in 2019, gave birth to her son Fikret Ali in November of the same year.
In the past weeks, the news that the actor is expecting her second child has appeared in the tabloid press. Hazal Kaya also confirmed the news with her Instagram post.
Hazal Kaya, who is expecting a daughter, shared the hashtag #leylageliyo in her post and shared with her fans that her daughter's name would be Leyla. The last share of the actress confused the heads.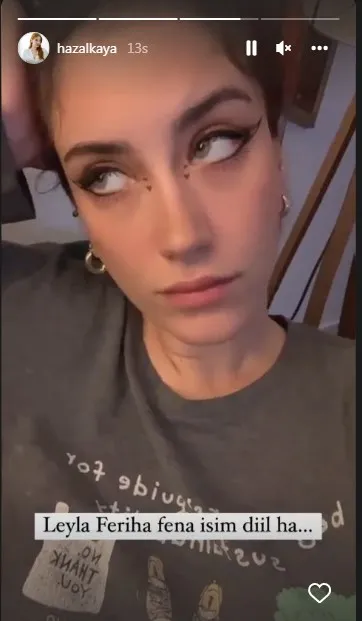 Thinking of adding the name Feriha after Leyla as the second name, Hazal Kaya brought to mind the TV series Adını Feriha Koydum (I Named her Feriha), in which she starred years ago and shared the lead role with Çağatay Ulusoy, which also opened the door to fame for her.
The actress posted another post, which she thought was not a good idea, right after the post where she wrote "Leyla Feriha is not a bad name".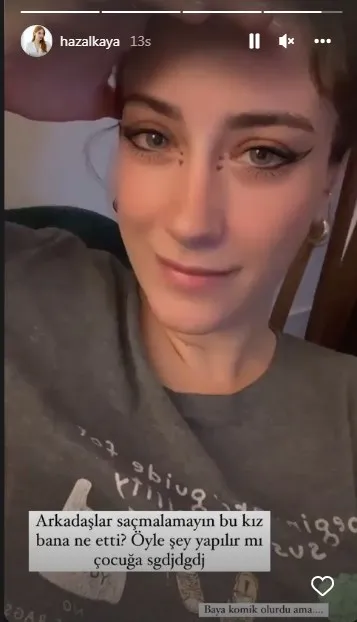 In this post, the actress wrote: "Guys, don't be silly, what did this girl do to me? Can something like that be done to her?"
This series of Hazal Kaya, who gave life to a character named Feriha in Adını Feriha Koydum, made her name among the unforgettable series.
The fact that the actress thought of the name Feriha as the second name for her daughter, albeit for a short time, excited her fans.