Famous actor Murat Yıldırım and his Moroccan wife İman Elbani, who got married in 2016, celebrated their 6th wedding anniversary.
Iman Elbani, who became a mother and father for the first time by taking their daughter Miray in their arms in the past months, shared a post on social media in which she praised her husband.
Iman Albani, who published the photo frame with her daughters on her Instagram account, used the following expressions in her post; "Beyond my imagination… To the Most Amazing Man, Husband, Dad. Happy 6th Anniversary my love. You are my joy and my happiness. Murat, I am a special and very lucky woman, we have an amazing, wonderful, kind, big-hearted husband in our life. Really best regards Iman&Miray."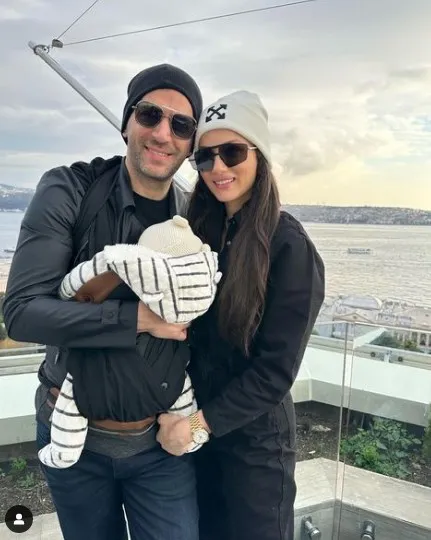 Elbani's post received many likes and comments in a short time. Deniz Baysal, Murat Yıldırım's co-star in the Teşkilat (Organization) TV series, commented on the photograph, for which thousands of comments were made, with the evil eye bead emoji.
Successful actor Murat Yıldırım, who was included in the cast of the TV series Teşkilat in the new season, was quickly adopted by the audience. The actor will also appear in front of his fans with a movie in the new year.