Actress İpek Filiz Yazıcı, who has been on the sets since her childhood, started her career journey in 2016 with the TV series Babaam ve Ailesi (My Father and Family). In 2020, the actress gave life to the character of 'Gökçe Karatan' in the TV series Yeni Hayat (New Life), whose screen adventure was short.
The actress, who shines with the character of "Işık" in the Aşk 101 (Love 101) series shot for Netflix, married the singer Ufuk Beydemir, with whom she has been in love for two years, in Italy in the past months.
The couple, who got married in Rome, held a wedding ceremony in Istanbul last night. Photos from the wedding were shared on social media.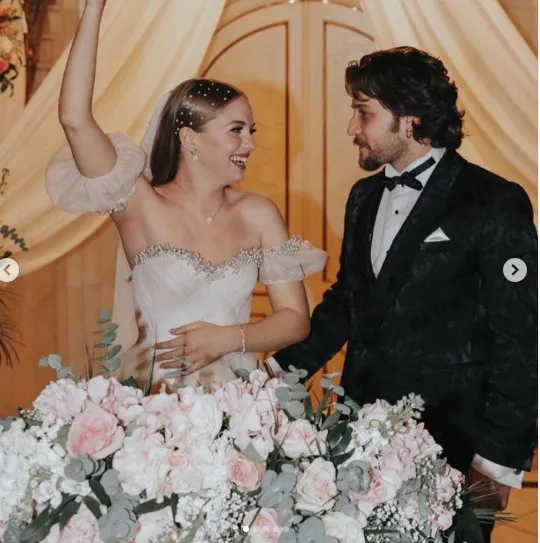 The beautiful actress, who wore a strapless wedding dress at her wedding ceremony in Rome, again preferred to wear a strapless wedding dress.
The actress previously said; She explained that she received criticism on the social media about the wedding and said that she was very happy with the relationship and the decision she made and that everything went well.
İpek Filiz Yazıcı, who explained that she did not listen to the criticism about the age difference between her and singer Ufuk Beydemir, who was born in 1992, said, "I am very happy, we have a very good relationship. The wedding was very enjoyable," she said.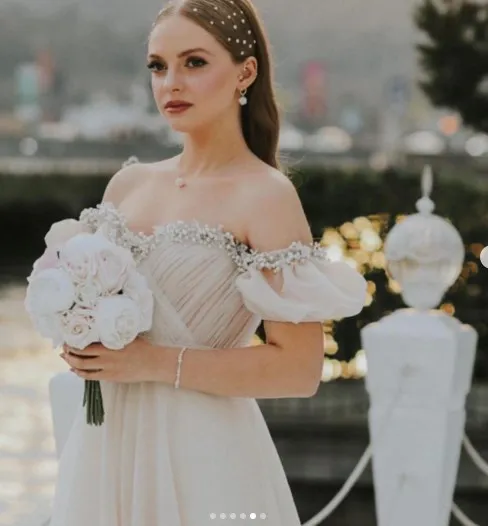 İpek Filiz Yazıcı said, "Yes, I got married. It was a surprise, not a secret. There is no reason, we wanted to do that. We had it in our minds, we said what should we do, then we got married in Rome," she said.