Yüsra Geyik went through a process that nullified the negative comments made about her after she started meeting with the audience in the Aile (Family) series. Kıvanç Tatlıtuğ and Serenay Sarıkaya are in the lead roles of the series, and Yüsra Geyik also takes part in the cast of the series.
The actress, who played the character of Zeliş in the detective series Arka Sokaklar (Back Streets) for 15 years, later plunged into a brand new adventure with the aim of developing her career by taking part in different projects. Yüsra Geyik, who appeared as a guest actor in the TV series Camdaki Kız (Girl in the Glass), also played the character of Hilal in the digital TV series Bozkır.
There is a very important situation for the actress, who also starred in the films Sadece Arkadaşız and Garip Bülbül Neşet Ertaş, that the Show TV series named Aile contributed to her career.
Despite being on the screen for years with only one role, Yüsra Geyik successfully portrayed Yağmur, one of the most challenging female characters of the story.
Faced with criticism that Serenay Sarıkaya does not look like her brother in the series, and that this is not reflected on the screen, the actress courageously portrayed a role that was considered taboo in the society.
In her story, having sex with men in exchange for money, using drugs, being ostracized by her family and not being able to do anything in her life, the character of Yağmur actually became a very risky character. However, Yüsra Geyik covered all these risks with her successful acting and proved her acting skills in one of the most contradictory roles in the Aile series.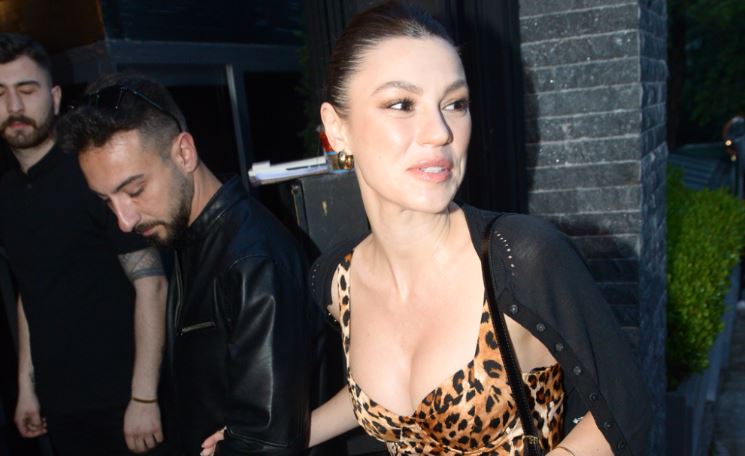 Although all the actors of the series gave effective performances in the story of the Aile series, it seems that showing the courage to portray such a problematic character in terms of society is a result of the confidence that Yüsra Geyik has in her abilities.
It would not be wrong to say that Yüsra Geyik, along with the Aile series, has followed a successful process in her goal of coming to better points in the acting profession by portraying very different female characters, and that this character will be one of the most important attraction points of the series in the second season.