Aslıhan Kapanşahin was born on November 2, 2000 in Istanbul. Turkish TV series and movie actress.
Name: Aslıhan Kapanşahin
Date of Birth: November 2, 2000
Place of Birth: Istanbul
Height: 1.60 m.
Weight: 49 kilos
Sign: Scorpio
Eye color: Brown
Father: Şevket Kapanşahin
Siblings: Has an older sister and brother
Instagram: https://www.instagram.com/aslihankapansahinn/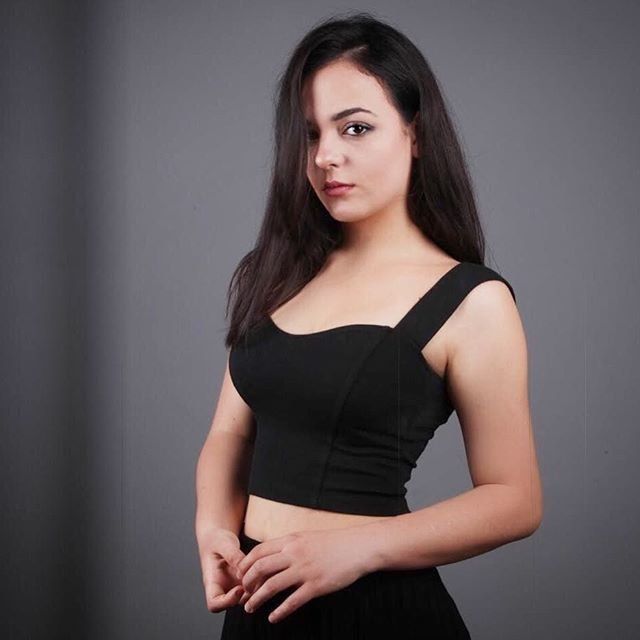 Family: She became an actress thanks to the guidance of her family. "When I was just one year old, my father enrolled me in the agency at a young age, my mother helped me go to school, my brother and sister always supported me no matter what I wanted to do, but; There is a name that I will never miss here, which is Neşe Çakır, I can say that she is no different from my real sister, rather than a manager. She has been a great help in understanding my feelings with her original thoughts on any subject related to work or private life."
Childhood years: "When I asked myself the question 'Where did my story begin', I couldn't find a clear answer in me, then I observed people doing different professions, there are professions that I would really get bored doing for the rest of my life, but I felt as if I wanted to be those people. A little bit from every profession or every person throughout your life… This thought excites me."
Education life: She completed her secondary education at Pera Fine Arts High School Theater Department.
A turning point in her life: The decision she made during her middle school years with the support of her family and friends changed the course of her life. "I realized when I was in the last year of secondary school, with the positive reactions I received from outside and the support of my family, I studied at Pera Fine Arts High School Theater Department and received a professional education on this path, and I will continue to do so."
The first step into acting: She started her television adventure at the age of 11 with the TV series "Küçük Melek".
Which project did she shine with? She attracted attention with her character "Mine" in the TV series "Kuzey Yıldızı: İlk Aşk".
Personality traits: She describes herself as dreamy, sleepy and a little bit aggressive. "I let people be in my life as long as I let them. When someone starts to push those boundaries I set, I involuntarily withdraw. When I'm on the verge of important decisions, I definitely listen to my inner voice, I act on my feelings, and I never wished because I acted like this."
Social: Even though she became famous at a young age, she never felt empty inside of what she couldn't do as a child. "I am not someone who likes to go out, spending time with my loved ones at home feels more free and safe to me. As for what I learned from the pandemic; I should have traveled, hugged the people I love more often, devote more time to my hobbies outside, I missed going to the cinema and the theater so much, I hope we get back to normal soon and start doing whatever is left inside of us."
Mindset: As a successful young woman who can stand on her own two feet, she advises other women who want to take a step towards their dreams but do not dare not be afraid. "You will face difficulties, bullying, they will try to lower your self-confidence, they will make you think that you have failed, but believe in yourself! Despite everything, smile even if it is a lie and do not show your weaknesses, believe and trust yourself, because if you believe, you will succeed! Don't give up, dear women. It's okay if you want it!"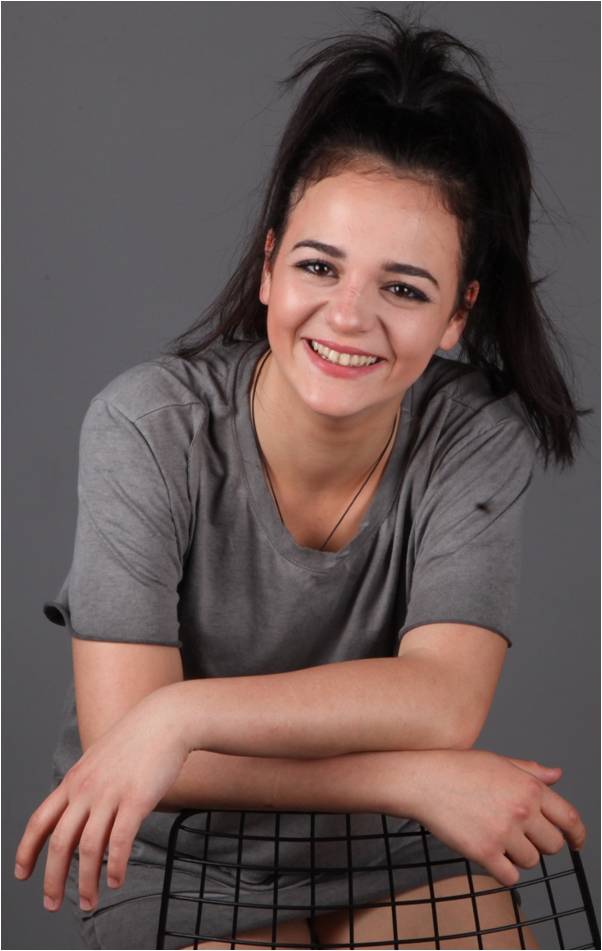 Source of happiness: She is happy to have acted in Kuzey Yıldızı: İlk Aşk, her first comedy project. "I was very excited when the script first came out. Although it was the first time in my life to be involved in a comedy-related project, it scared me at first, but I am someone who likes to push the limits. 'Mine' was a character that was not in me, we were far from each other, but for me, acting is 'creating', I like to observe people, I stole some of my friends' moves and made them look good for me. I didn't want to play 'Mine' like a classic preppy girl, but wanted to add a little bit of affection to that preppy style, my teacher Ersoy must have liked it, so she said, 'I want you to study looks'. Then everything happened suddenly, I went to the audition again and after a while I came to Ordu with my suitcases."
First feature film: Mahsun Kırmızıgül/ Güneşi Gördüm
Her outlook on life: She doesn't care much about 'fame'. "We shouldn't focus on the fame part, of course I like being recognized, I like people's attention, but my goal is to be an actress with awards rather than being a well-known actress."
Perspective on business life: She thinks that starting her career journey early is an advantage for her. "First of all, I worked with beautiful people in quality productions, I met beautiful people, knowing good-hearted and kind people taught me what to do on this path. Likewise what not to do. The time I spent and the experiences I gained as an actress are important in my professional life. I always think, 'People should choose carefully what they will spend time in in our short and precious lives'. It is also important to know what you want spiritually, head and body, and dedication."
Career plan: The most important advice she received about her career; It was like, "You are a good actress, you will come to good places, but no matter what happens, proceed without spoiling your character". "I am far behind my dreams in acting right now, I keep my goals high and I want to open up to the world, not to be limited to Turkey. In fact, I want to bring life to every character, I like to observe people, I watch people walking alone while sitting on a bench, I think 'I wonder what kind of life is he living right now', I wonder what he is doing, I want to be one of everyone, I want to be one of every person. being a part… This excites me a lot. I like to push the limits in my profession. Today, good works have started to be produced on digital platforms. Of course, I would like to take part in these platforms as well, I am proudly watching the original stories that have just started to be tried in my country, it would be great to be a part of these projects."
Future Dream: "I have very big goals, tell me really, it's not over, so let's live and see."
Attractiveness criteria for men: She is attracted to men who are not afraid to show the value they give to others, who are smart, funny, thoughtful, and who like to be happy. "I have absolutely no tolerance for instability and lying in a relationship."
Does she follow fashion? She doesn't follow fashion. "It cannot be said that I follow fashion, I wear what I like. Indispensable in my closet are black. All the black parts are my savior."
Do you have a daily routine? "I never sleep without removing my make-up, no matter how tired I am, that make-up will come off and that tonic will be applied!"
What is your favorite season? Spring is her favorite season. "I love all seasons, they are all full of unique beauties, but I reserve a little for spring. I feel as if I am transitioning to a new era with the flowers starting to bloom, this feeling can be both frightening and full of hope, but I love this feeling. The moment I feel most fresh, the first time I put my foot in the sea, refreshes me as if I will get rid of all the tiredness of the year when I merge with the sea. At that moment, that sea really relaxes me as if it takes all my tiredness, maybe that's why I sleep so comfortably as the day ends. Every season has its own beauties, and I think this is one of the beauties that summer offers us.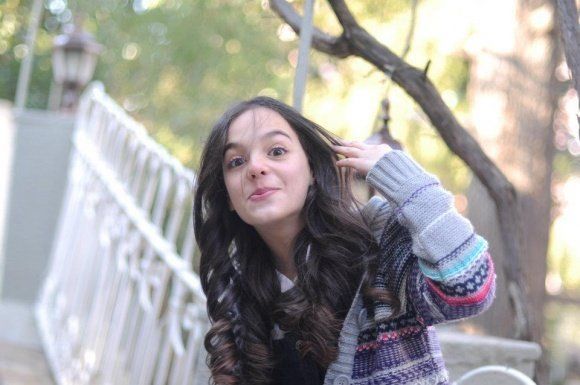 How she maintains her form: Dietitian decides her nutrition. "It may be a production that is suitable for gaining a little weight, so I eat whatever my dietitian tells me to eat that week, and I take care to do sports."
Does she use social media? "I am trying to use it actively, now with the new era, the focus of some producers and directors has turned to social media, let's say I am trying to keep up with the new era."
TV SERIES
2021- Sana Söz
2019/2021- Kuzey Yıldızı İlk Aşk / Mine Mollaoğlu
2017/2018- Ufak Tefek Cinayetler/ Nilay
2017- 7 Yüz / Elif
2016- Yeter
2014/2015- Paramparça / Şeyda
2014- Not Defteri
2013- A.Ş.K
2011- Farklı Boyut / Melek
2011- Tek Başımıza
CINEMA MOVIES
2020- Nasipse Adayız
2014- Karışık Kaset / İrem
2013- Aşk Ağlatır / Melis
2013-Göl Zamanı/ Elif
2009- Güneşi Gördüm / Seval