She is on the sets again with the character Gizem, which she portrayed in the TV series Gelsin Hayat Bildiği Gibi (Come, Life as it Knows). The young actress, who took the lead role in the TV series Benim Hayatım (My Life) last season, took part in the story with the character of Pınar in the last period of the Kalp Yarası (Heart Wound) series, after this project took a short time.
Among the offers for the new season, the actress, who accepted the TV series "Gelsin Hayat Bildiği Gibi", continues to work intensively. Nilsu Berfin Aktaş, who is among the names in the Pantene Shining Stars category at the Golden Butterfly Awards, which will be held for the 48th time, is experiencing a good period in her career. Answering the questions in the street interview, the actress said that they continue to shoot the series intensively.
The actress, who can go out on her days off, spends the rest of her time on the set. The series, which was broadcast on Thursday evenings, attracted great attention and continues to receive very good ratings despite the low number of viewers during the summer period.
Nilsu Berfin Aktaş said, "We are shooting TV series, we are working hard. One day, when we have a space, I said let's breathe."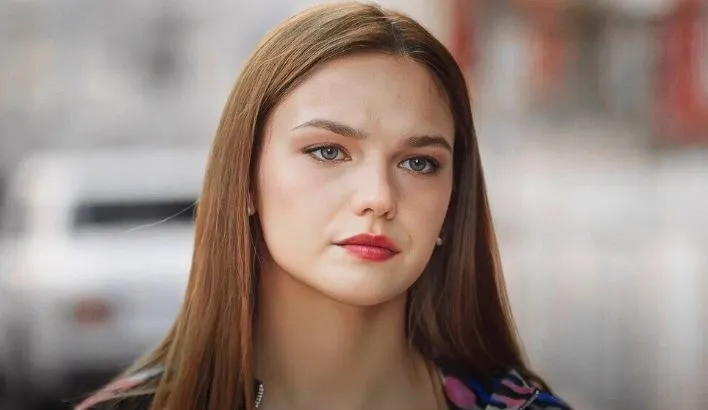 Expressing that she does not like make-up, the actress said that she is in favor of naturalness. Nilsu Berfin Aktaş, who stated that she felt bad when make-up was applied for the series shooting, said, "I don't like make-up at all. When it's done on set, I feel like I have mud on my face. Even though make-up is not my favorite thing, I have to do it. I don't wear make-up on my holidays so that my face can breathe," she said.
The young actress also expressed her happiness at being included among the Shining Stars in the Golden Butterfly: "It makes me very proud, I am very happy, it raises my energy."
Nilsu Berfin Aktaş, who stated that everything went very well in the series "Gelsin Hayat Bildiği Gibi", added that they created a good environment with her teammates and that she loved them all.