Disney+, the digital broadcasting platform of The Walt Disney Company, is one of the original domestic projects in Turkey, and the TV series Aktris (Actress) is a highly anticipated production.
Pınar Deniz and Uraz Kaygılaroğlu are playing the leading roles in the series that was shot last summer.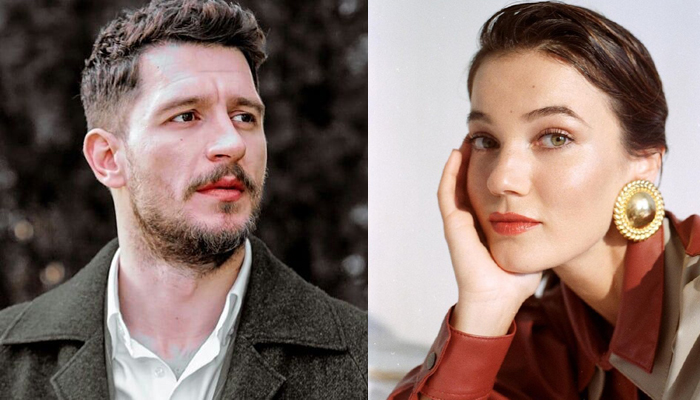 Pınar Deniz, who came to the screen with the role of a lawyer in Kanal D's Yargı (Judgment) series, this time gives life to a woman who is at the forefront with her glittering life during the day and continues her life as a serial killer at night.
On the other hand, Uraz Kaygılaroğlu plays the role of the policeman chasing the serial killer.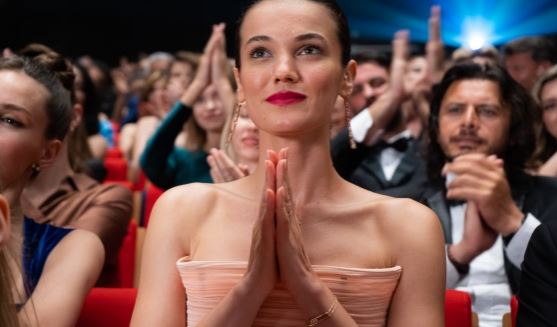 The broadcast date of the actress series has been eagerly awaited for a long time.
Shortly before Disney Plus, a sharing was made showing that the series is very soon to be broadcast.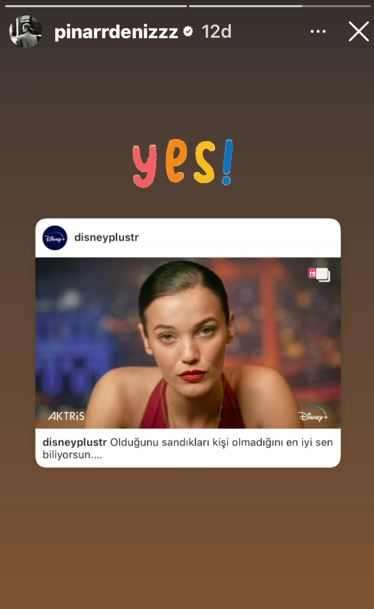 Pınar Deniz was one of the first people to respond to the post with the fire emoji and like it. The actress also posted this post on her Instagram page.
It is understood from the subject of the series that we will talk about the Aktris (Actress) series, who has a remarkable story, in the coming days!
It is clear from her post that Pınar Deniz is waiting for the broadcast of the project with as much excitement as the audience!
The acress gives the good news to her followers in her Instagram post saying "Yes"…