Our digital series, which are broadcast on Netflix and attract attention all over the world, have achieved significant success and continue to do so. After Çağatay Ulusoy's Hakan Muhafız (The Protector) series attracted attention as the first domestic Netflix project, new projects were released one after the other.
The Atiye series, which brings Beren Saat back to the sets, is shown as a good example of these projects. We know that the series in which the story of young people like Aşk 101 (Love 101) is told, made a lot of noise. Recently, we see the power of Turkish digital series to affect the world with the high viewing rates of different projects.
There have been many reports that these projects have achieved great success abroad, and the developments have reached a dizzying level.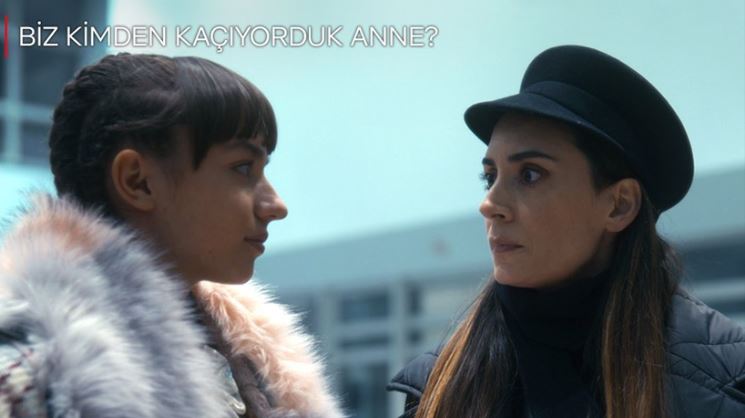 Here is a new project called Biz Kimden Kaçıyorduk Anne (Who Were We Running From), among the series that were broadcast on Netflix and had great success. The series, starring Melisa Sözen and Eylül Tumbar, was actually adapted from a well-known novel.
Writer Perihan Mağden's novel became a Netflix series this time, and the story of a mother and daughter's escape was followed with excitement.
Biz Kimden Kaçıyorduk Anne, the series succeeded in influencing a wide audience in many different countries.
The psychological drama of the young girl, who questioned the escape with her mother, as the secrets of the past were revealed, impressed the audience.
The script was written by Ertan Kurtulan and met with the audience on Netflix on March 24. As a result of the great interest shown all over the world, it managed to become one of the 10 most watched TV series in 40 countries.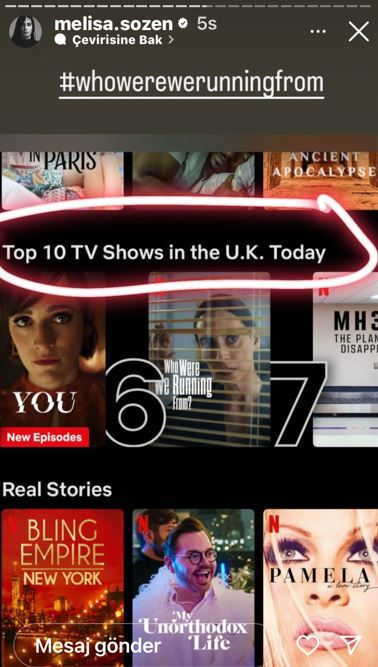 It is seen as an important development that the TV series Biz Kimden Kaçıyorduk Anne is among the most watched productions in Turkey.