Famous actress Afra Saraçoğlu has not been able to meet with her audience on the television screen for a while. The actress, who was born in Balıkesir in 1997, received offers for many projects one after the other… The actress, whom the producers were chasing after, had rejected various projects.
According to the news of Birsen Altuntaş from TV100, the following productions drew attention among the series offers to the actress: Kusursuz Kiracı, Hakime Hanım, Gizli Kalsın, İntibah, Seversin, Harikalar Diyarı, Çirkin, Gün Işığım, Kara Tahta, Balkan Ninnisi.  10 different from each other. It turned out that the actress, who received the leading role in more than ' TV series, carefully examined the scenarios and accepted the Star TV series Antepli. The series, prepared by OGM Pictures, will tell the tragic story of a family from Antep.
The fact that the series originated from Gaziantep and was prepared to reflect the culture of Southeastern Anatolia made Afra Saraçoğlu's choice a bit interesting. The fact that she chose Antepli among more than 10 TV series that came to her after meticulously examining the scenarios also means that the actress found a strong scenario in this production.
At this point, the Antepli series became the subject of great curiosity by Afra Saraçoğlu fans. The fact that the story that will start in Gaziantep will later be moved to Istanbul may also be effective in the choice of the actress.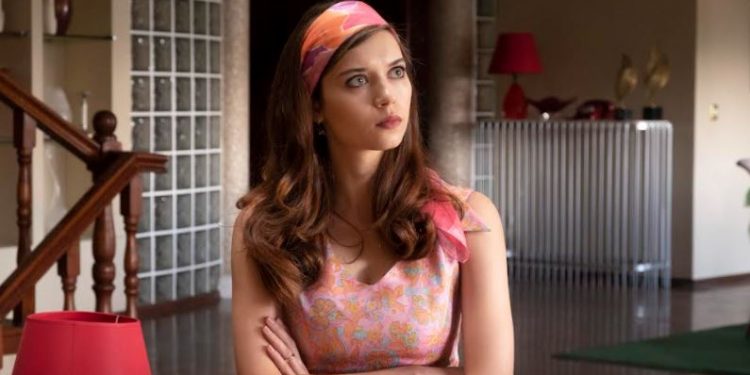 Afra Saraçoğlu had started a theater play called Bir Barda Bir Gece (One Night in a Bar) with Nurgül Yeşilçay in the past months. The actress, who was very influential despite her debut on the theater stage, was also appreciated by her fans. Afra Saraçoğlu is expected to continue her drama and theater activities together.
The actress, who has been on the sets since 2015, attracted great attention with the character of Ece in the TV series Fazilet Hanım ve Kızları (Mrs. Fazilet and her Daughters). After the series Kardeş Çocukları and Öğretmen (Teacher), Afra Saraçoğlu received great acclaim with the character of Tülin in the digital TV series Yeşilçam.