Ece Er wrote:
Meryem TV series; There will be an accident in a rainy night, and this accident will change the lives of four people. One of the leading roles is that War loses the woman he loves in this accident. The prosecutor, Oktay, who was able to sacrifice everything with an accidental greed. But the sacrificial Meryem who loves him will bear the crime. It looks like Savaş and Meryem's fighting revolving eyes will be locked in the audience's eyes.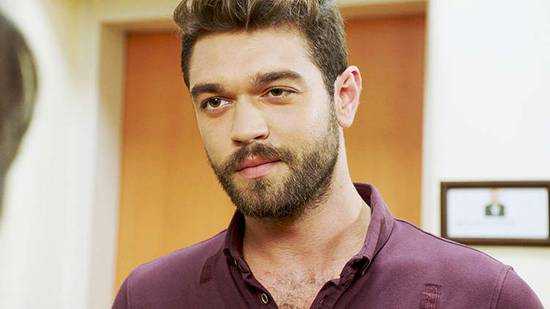 FURKAN ANDIÇ- SAVAŞ SARGUN
Sarang family's crown. A modest and conscientious young man. Sevgili Sevinç, Meryem and Oktay'ın accident in the womb of a baby died with the world is falling. Now the only purpose is revenge. Someone who goes after him, who does not have a job to play with lies.
(SAVAŞ) FURKAN ANDIÇ ?
Furkan memorandum (d. April 4, 1990; Istanbul, Turkey), Turkish player. He studied primary school and liquor at Ataşehir. After graduating in 2007, he went to Ukraine. In Ukraine he studied preparation and language at the Polytechnic University of Kiev in the first year. In the second, he studied in the economy department. Due to the condition of equivalence in the education system, he had to return to Istanbul. After studying for a while at Bilgi University, the young actor went to the Visual Communication and Design department of Yeditepe University in the first term of 2011-2012 academic year. She played the role of Levent in the Desperate Housewives series, which started in 2011. Selim Inan's role as the Fugitive Bride in 2014 revived the character of a single child of a wealthy family. In 2015, 18 pieces on the line called Kırgın Çiçekler, which was published in ATV, revived the character of Gökhan. In 2016, the animated Tankut character called "Sweet Revenge"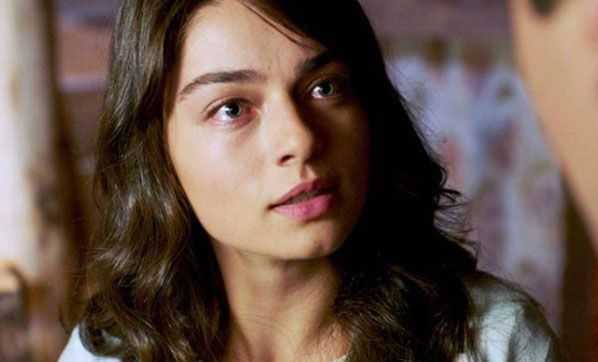 AYÇA AYŞIN TURAN- MERYEM AKÇA
The most innocent character of the story. Her father works in Arif's bakery. She lost her mother. There is no other person than his father and his loving prosecutor Oktay. Sevgilili assumes the crime of Oktay and turns into a normal calm living night. He has to deal with life in spite of the big secrets and the lies that are said to him.
(MERYEM) AYÇA AYŞIN TURAN?
Ayça Ayşin Turan is born in Istanbul on 25.10.1992. The beautiful player, 1.67 m in height, is 47 kg. Eye color is green hair color is brown. His father is Tunis. The University of Istanbul Radio is a beautiful actor who reads the cinema television section, although he is 22 years old.
She has studied acting at Gazanfer Özcan and Gönül Ülkü theater. The coach is Ferit Selçuk. In 2014, she played the character of Ada Şanverdi in her karagül series. She also starred in Şükrü Özyıldız in Özcan Deniz's Cute Dangerous film. This is Ayça Turan's first feature film. A period of love rumors emerged between Ozcan Deniz and.
Cemal Toktaş – Oktay Şahin
Mary is a long time lover. They are involved in the accident the night before the prosecutor's appointment. Despite being himself at the steering wheel, he accepts Mary to commit the crime. Someone who can tell all kinds of money to save himself, money and power. The eye is always high.
Açelya Topaloğlu – Derin Berker
War's childhood friend. But she has been in love with her for years and hides it to lose the war. It's too dark to do anything for love.
Bestemsu Özdemir – Beliz Bilen
A successful and wealthy divorce lawyer. Prosecutor Oktay's college friend and secret love. Oktay expects to leave Mary and stay with her. Because of the love, Oktay becomes a part of the story full of lies with the will of him.
Ugur Cavusoglu – Yurdal Sargun
War and Naz's father. A contractor who has signed many important construction projects. A businessman known for his ambition and ruthlessness. He wants to marry Deep and his only son Savaş. He marries Tülin very soon after his wife's death.
Serenay Aktas – Burcu Aktar
Commissioner Burcu. A character who is trying to do his job right, honesty. He is stubborn and overlooks irregularities he sees. It will have an active role in Mary's case.
Kenan Acar – Powerful Tekiner
Son of Gülümser who works in the outbuilding of the Sargun Manor. They grew up with the war, his brother, friend, right arm, everything. After the death of Sevinç with the war, they are after the case and the murderer.
Sema Ozturk – Tülin Sargun
Yurdal's second wife, War and Naz's step mother. Yurdal knows well what kind of person he is and has a share in the execution of his plans. Even if you can not agree with the war, it is more effective on Naz.