The 3rd episode of the EGO (Do Not Trust Men) series, which started to be screened on Fox TV, was broadcast on the evening of March 5th. In the series in which Alperen Duymaz and Melisa Aslı Pamuk take the lead roles, they appear before the audience as Erhan and Sibel.
They are the prominent names of the series as two people who are likely to start a relationship with an unexpected proposal when they are both in completely different lives. No one knows exactly what happened between Sibel and Erhan in the three days they kept secret! However, things took a different turn when his boss, Sibel, accepted the offer they made to them on the eve of marrying his fiancee Elif!
While dreaming of marriage, it was a matter of curiosity what Sibel was planning, who made an offer to the couple by guaranteeing that Erhan was in a big debt and paying this money. It was learned that it would become impossible for Sibel, the single daughter of the rich family, to have a child due to her health problems. In this process, Erhan and Elif's need for money and the change of life with Sibel's offer to the duo revealed a story of voluntary deception in the series!
At the end of this process, where Erhan and Sibel were together during these three days, and Elif did not agree, but at the end of this process, Erhan felt that he was affected by Sibel and became close to Sibel's brother Tuncay, which also disrupted the balance of relations in the series!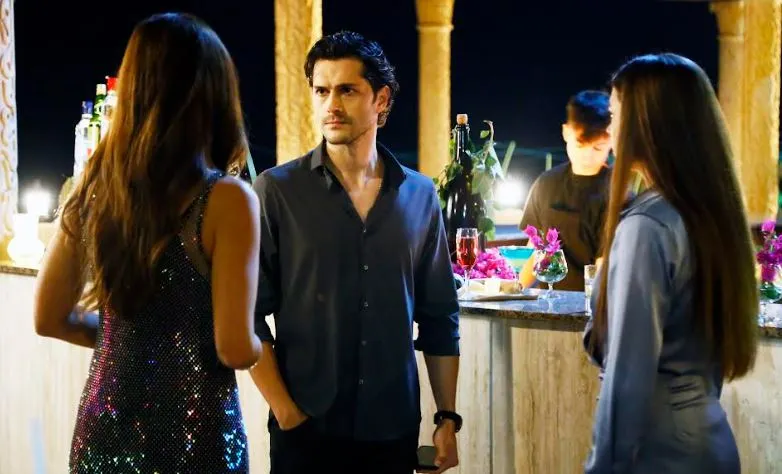 It is thought that Elif will have a relationship with Tuncay to make her jealous after the intimacy between Sibel and Erhan gradually increases.
Meanwhile, the relationship that Tuncay, who is married, will have with Elif, will also reveal the deception of both Erhan and Tuncay's wife, Begüm!
Melisa Aslı Pamuk and Alperen Duymaz are eagerly awaiting their partnership, although the audience of the EGO series, in which the relationship network has expanded, is angry that Erhan is getting closer to Sibel on the eve of marrying Elif!
The audience, which makes the two actors fit together, has already given their approval to the couple Sibel and Erhan! Although they feel sorry for Elif, she thinks that she needs Erhan's love and strength because of her broken, lonely and helpless state under Sibel's strong image.
The followers of the series express in their comments that they love Alperen Duymaz and Melisa Aslı Pamuk both for their roles and for their screen harmony. With the successful performances of the two actors, it is seen in the comments that they are on the way to become one of the popular and remarkable couples of the screen.
Here is one of the scenes in the 3rd episode where the duo got closer…
Dengeler değişiyor mu? Yeni bölümde görüşmek üzere. #ego @egodizi_ pic.twitter.com/2KZTZeQaT8

— FOX (@FOXTurkiye) March 5, 2023