When the romantic comedy series called Aşk Mantık İntikam, which is broadcast on Fox TV, is taken into consideration, it surprises everyone when it comes to the situation it has come to from the point it started.
With the big transformation in the story of the series starring Burcu Özberk, İlhan Şen, Burak Yörük and Melisa Döngel, it is very difficult to find anything in the name of romantic comedy. We have been watching the series move towards drama step by step in order to survive the winter season since September.
Many devoted drama fans are waiting for a return to the romantic comedy days, but that's not how the show is going. Those who watched the Dam series on Fox TV again last season will notice.. The tactics of Dam are applied in the story setup and changes of Aşk Mantık İntikam.
Baraj series also started as a naive drama production, but it turned into a harsh drama when there was a rating problem.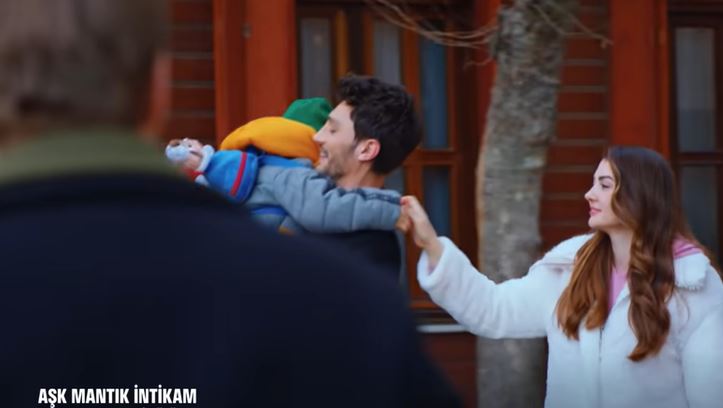 The course of Aşk Mantık İntikam is very similar to the Baraj series. There is another important name besides Burak Yörük, who started Aşk Mantık İntikam after the Baraj series.
Everyone will remember that Ece Erdek Koçoğlu, who is also the director of Baraj, took over the directorship of the series in August. There are developments that suggest that the director is now implementing the rating tactics in Baraj in her new series.
Methods such as raising the tension in the Baraj, taking the story to a different plane by skipping time, attracting the attention of the audience with intrigues are now being used more and more in Aşk Mantık İntikam. In fact, there is an atmosphere as if the strategy to increase tension with the music in the Baraj series is mounted on Aşk Mantık İntikam.
These steps, which hold as the formula for the drying up of the Baraj series, seem to have taken place in Aşk Mantık İntikam until now. The series still has a solid audience, and the ratings are still above average.
It is unknown whether Aşk Mantık İntikam will go with this high tension until the end of the season, will the romantic comedy days come back again. However, one thing is known that it has now turned into a hard drama series. There were some comedy elements in the dam series. You can also see that these elements are greatly reduced in Aşk Mantık İntikam.
The 25th episode trailer, which will be broadcast on the Fox TV screen on Friday, December 10, indicates that the tension will increase even more.