Famous actress Aslıhan Karalar has been on the sets since 2018 and is a name that is talked about with her beauty as well as her talents…
While Aslıhan Karalar drew attention with her character Ezgi, which she portrayed in the TV series Şahin Tepesi, she made her biggest debut with the TV series Kuruluş Osman. The actress, who appeared with the character of Burçin Hatun in the first season of the series broadcast on the ATV screen, lived the most important period of her life.
Thanks to this series, Aslıhan Karalar was recognized by the masses and began to receive offers from the producers one after the other. Another important project in the career of the actor was the movie "Adanış Kutsal Kavga"…
Although it was shot the previous year, the movie, which was recently released due to the pandemic, was the first feature film in Aslıhan Karalar's career. Excited by this, the actress drew attention with her beauty and excitement at the gala.
Reminding that she took part in the shooting of the movie about 2 years ago, the actress said, "It was great, it was my first movie. That's why I'm very excited. I played a different character. I played the character of Zehra," she said.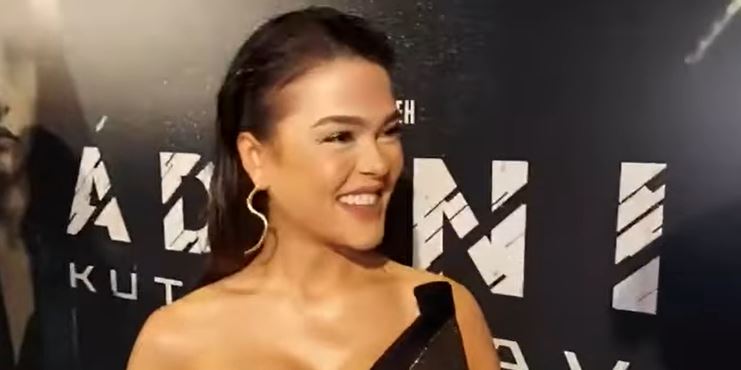 Stating that she was very excited to take part in the project, the actress stated that it was a very special project since it was her first feature film. Explaining that she was also excited about being an action production, Aslıhan Karalar said, "I didn't have an action scene. I played a writer girl. He was more of a character. I hope to take part in an action movie in the future," she said.
The actress, who took part in different film projects besides Adanış Kutsal Kavga, stated that they will meet with the audience in 2022.
Aslıhan Karalar, who also joined the cast of the TV series "Camdaki Kız", said, "I'm continuing right now. A very special job, a great cast, a great script. I am happy to be a part of it. "Everything is going very well now," she said.
The actress, who took dance lessons, stated that she also took singing lessons and that she aims to take part in the theater. Stating that she completed her university education, the actress said that she fulfilled the promise she made to her family and that she now aims to study at the conservatory.