The Üç Kuruş series, which the fans of the TV series İçerde and Çukur are looking forward to, finally started on Show TV last night. One of the most remarkable actors of Üç Kuruş, which was highly appreciated by the majority of the audience with its first episode, was Aslıhan Malbora.
The first episode of the Üç Kuruş series, which has been watched with great excitement for months, started yesterday evening. Thus, Ay Yapım's new ambitious series took its first step into the rating adventure. Competing with strong opponents such as Kalp Yarası and Yasak Elma, Üç Kuruş received positive points from the audience with its first episode.
All the actors of Üç Kuruş are very ambitious names. Aslıhan Malbora is one of the youngest among them. So Üç Kuruş is a huge opportunity for Malbora to prove her talent.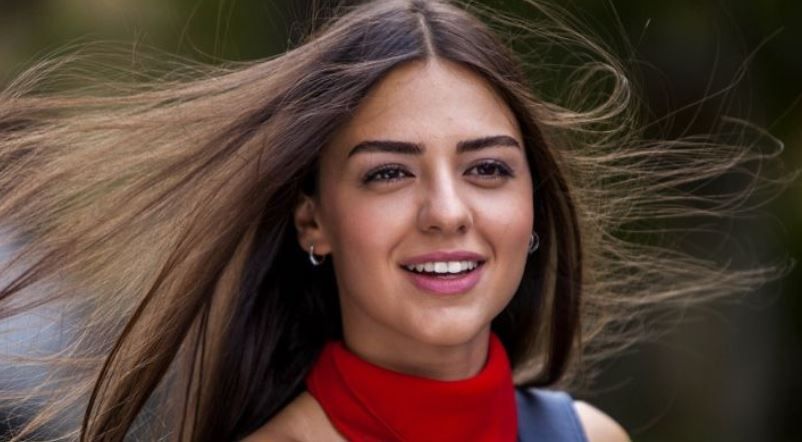 The 26-year-old Malbora first started her career in 2017 with the TV series Seven Ne Yapmaz. Then she played in the series Kalbimin Sultanı. She attracted attention with her acting performance in the series Her Yerde Sen, which was published in 2019.
Üç Kuruş is the seventh series of Malbora. In Üç Kuruş, Aslıhan Malbora plays Leyla, the sister of Kartal who the boss of Çıngıraklı Mahallesi, played by Uraz Kaygılaroğlu.
Leyla! ?#ÜçKuruş @uckurusdizi @aslihan_malbora pic.twitter.com/qYap0ATMsm

— Show TV (@ShowTV) November 1, 2021
In the first episode of Üç Kuruş, especially the wedding scene where Leyla and Kartal played each other was very striking. Malbora got full marks from the audience in the playing scene.
Leyla is a different character and Aslıhan Malbora received special training to portray this character. The actress, who improved herself in Roman dance, also took bartending training. Malbora described her character with these words: "Leyla is a very smart, well-read and manipulative character. She actually tried to make a life outside of the neighborhood, but found herself in the neighborhood again due to the racism she was exposed to."