Fans missed Hazal Kaya very much. Fans were very happy when it was heard that the actress, who has not been seen on the screen since Bizim Hikaye, will play in the TV series "Misafir ". However, as the promos aired, the audience began to experience disappointment. The accusations were mostly against the broadcaster channel Fox TV.
It's almost time for the TV series The Misafir, which brings together Hazal Kaya, Buğra Gülsoy and Ozan Dolunay, each of which has hundreds of thousands of fans. Fox TV's new series will air on Thursday, November 11th.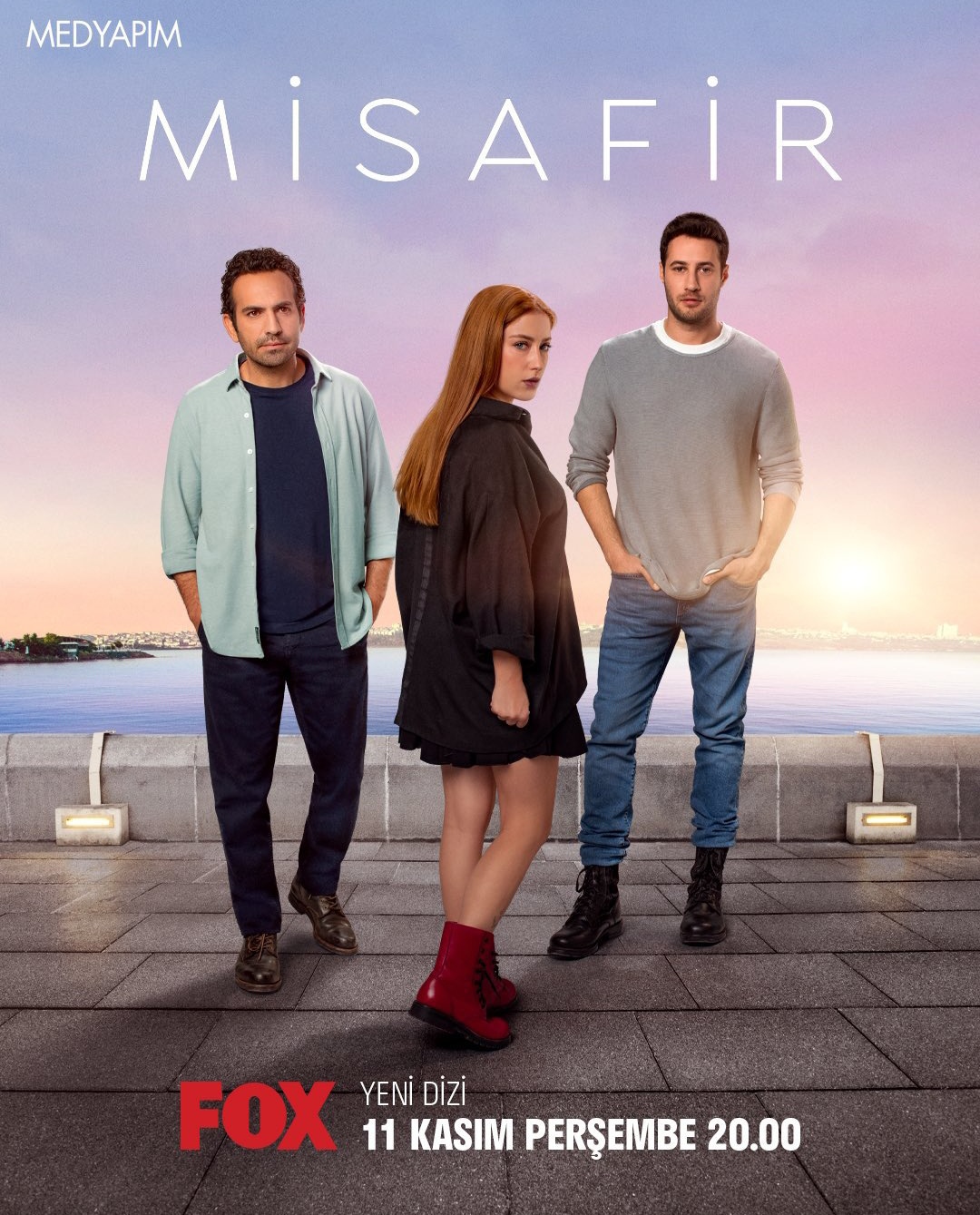 The poster of the Misafir series was also published. The poster featuring the three leading actors was found very mediocre by the audience. Under the banner, the audience criticizes the series. The critics mostly blamed the broadcasting channel Fox TV.
A viewer said that the series shot by Med Yapım already looks very mediocre. Pointing out that the Thursday evening with strong rivals was very difficult for the Misafir, the audience wrote: "Fox always received ambitious scripts until this season. This season has been pretty messed up. Misafir, average job. It neither goes up nor goes down. I wish they would turn to bold scenarios like the teacher. The Elkızı, Yalancılar ve Mumları were particularly clichés. Thursday's work is difficult."

Again, the same viewer emphasized that Fox TV is constantly finishing a series and starting a new one, and that they have difficulties in catching up, and expressed his reaction as follows: "That's why you can't get enough. Since the series is constantly being prepared, the PR of the series is not done at a sufficient level and it happens to the employees, the scenario teams. I wish they would come up with FOX's average episode statistics for new dramas."

Another viewer pointed out that even Hazal Kaya could not save this series and said, "They dressed Buğra like a grandfather. The other boy was in supporting roles in daily serials, if I remember correctly, the leading role will not work. I think only Hazal cannot save the series, I think it will make the final in a few weeks."

Meanwhile, Fox TV announced that the Misafir series will air on Thursday, November 4th. However, with a new statement they made last week, they announced that the new date of the series is Thursday, November 11th.