The TV series strategy of Fox TV, one of the biggest channels in Turkey, in the new season drew the reaction of all viewers. This attitude of his channel, which stocked so many series that it could not broadcast, according to the viewers, caused many good series to be pulled in vain.
Fox TV's strategy has caught everyone's attention since the start of the new broadcasting period. Although it was only seven days a week, the channel, which included 11 TV series, could not broadcast all of the series.
Son Yaz and Yasak Elma continued to broadcast as TV series from the last season, and Aşk Mantık İntikam from the summer season. With four days left, Fox TV gave priority to Evlilik Hakkında Her Şey, Uzak Şehrin Masalı, Kanunsuz Topraklar and Yalancılar ve Mumları during the broadcast of the new series. Mahkum, İmkansız, Elkızı and Elbet Bir Gün were also put on hold.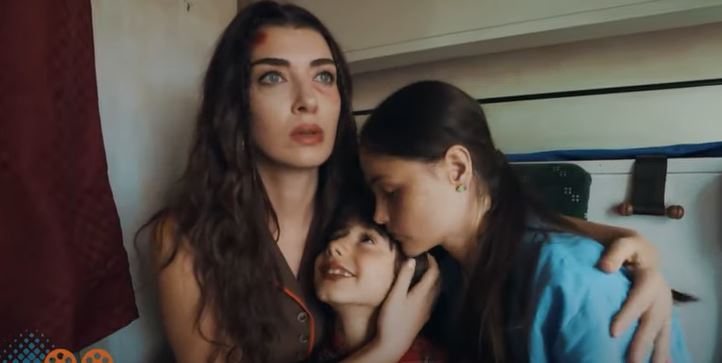 Uzak Şehrin Masalı, which came with an extremely ambitious style and starring Aslıhan Günel, hit the ground in the ratings in its first episode. Waiting for a few more episodes, the channel decided to make the finale in the sixth episode of the Uzak Şehrin Masalı, as there was no improvement in the ratings of the series.
Son Yaz shared the same fate. Son Yaz, one of the most popular works of the last season, could not achieve the same success with its new story and leading actors, so he pulled the string of the remaining series and made the final decision. Now it's Yalancılar ve Mumları, whose ratings have gone bad. The viewers, who like the series, are afraid that the Yalancılar ve Mumları will fall victim to Fox TV's wrong strategy, despite the high quality content, and criticize the channel harshly.
Commenting on the world of TV series on Twitter, Deniz Tural criticized the channel's stance with the following words: "It was obvious that FOX would have such problems because it took so much work. It can neither repeat nor promote properly. The friend tells pain, but a lot of work is wasted. Wrong strategies seem to hurt a lot this season. Not to mention that the effort is wasted. Sad."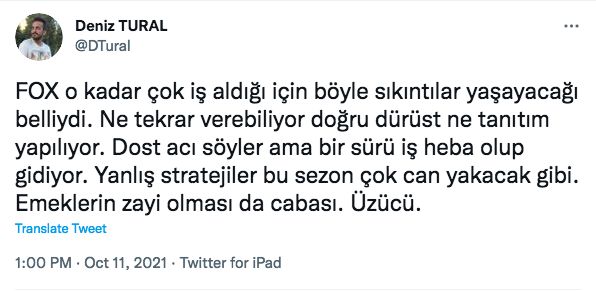 The audience also expressed that they shared the same opinion with Deniz Tural. One viewer wrote, "Especially Kanunsuz Topraklar has a very demanding shoot and it will be wasted unfortunately."

Another viewer expressed his reaction with the words, "It's a pity that he bought so many TV series that the editing of the TV series Yalancılar ve Mumları is really good, but it is clear that it will be wasted."