Young actress Bahar Şahin, who started her acting career in 2015 with the Ulan Istanbul TV series, had a big break with the O Hayat Benim project. The actress, who was adopted by a large fan base in this series with the character of Müge, became one of the sought-after faces of both TV series and movies in the next period.
The series that brought the greatest popularity to Bahar Şahin, who gained experience with Lise Devriyesi, Kayıtdışı, and Servet TV series, was Zalim Istanbul (Cruel İstanbul). Being one of the key figures of the story with the character of Ceren in this project made the young actress a popular name.
Bahar Şahin, who was taken to rest for a while after the Zalim Istanbul TV series, played the leading role in the television series Gülümse Kaderine (Smile Destiny) last season, as well as the digital series Duran. Gülümse Kaderine series was a short-term affair, 2022 was completed with this misfortune for the actress.
In 2023, Bahar Şahin, who made a name for herself both in the cinema with the films Hiç, Zevcat and Roza, is also preparing to return to the audience with the ambitious action series of Fox TV, Tetikçinin Oğlu (Shooter's Son).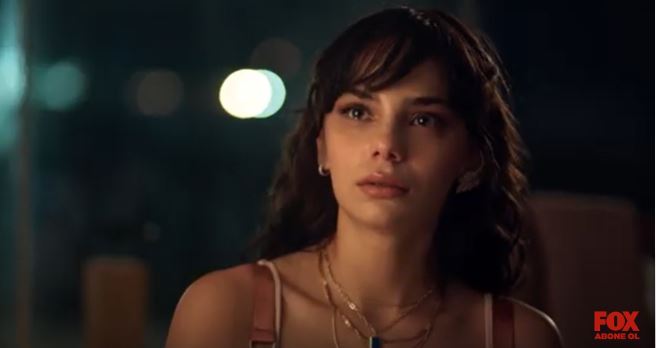 The famous actress, whose image in her new series appeared with the trailer, will share the same set with experienced names.
Being together with experienced names such as Timuçin Esen, Şevket Çoruh, Sezin Akbaşoğulları, Serhat Kılıç, Esra Kızıldoğan will also be an impressive new experience for the young actor.
Bahar Şahin will be a partner with Genco Özak in the new Fox TV series, and the synergy that the two young names will reveal has already been a matter of curiosity.
Bahar Şahin fans are also very curious about the details of the actress's role in the new series.
Yağız Alp Akaydın and Emre Aybek sit in the director's chair of the series, which belongs to Gökhan Horzum, the screenwriter of the Çukur (The Pit) series, whose general story and scenario lasted 4 seasons.
With its impressive cast, exciting story and remarkable trailers, millions of viewers began to wait with excitement for the Tetikçinin Oğlu series. Bahar Şahin fans also celebrate the actress's return to the screen with posts on social media.