Baran Bölükbaşı, whom we watched as Tarık in the TV series The Yalı Çapkını (Golden Boy), is in an important period in his career. Born in 1994 in Istanbul, the actress has been on the sets since 2017.
The actor, who started his career with the character of Fikret in the TV series Adı Efsane (Named Legend), then had experiences in various projects. Baran Bölükbaşı, who developed himself with the character of Fırat for two seasons in the TV series Vuslat, appeared on Fox TV at the beginning of the season with a series called Bir Peri Masalı (A Fairy Tale). In 2023, the actor, who participated in the Star TV series called the Yalı Çapkını, with the role of Tarık, is very pleased with himself.
The actor, who is at a time when he has a good leap forward in his career, takes great pleasure in playing a role in the Yalı Çapkını series. The actor said, "It is also very enjoyable and an incredible feeling to be rewarded for what you have done. This business has an incredible audience, I am very happy," he said.
Although he was included in the team later, the actor, who did not feel any stranger, explained that everything went very well on the set.
Baran Bölükbaşı said, "A great team, a very entertaining team. As if everyone was chosen. Dear actors, there is a valuable team. That's why we have so much fun. I joined them later, but I was directly involved in that fun."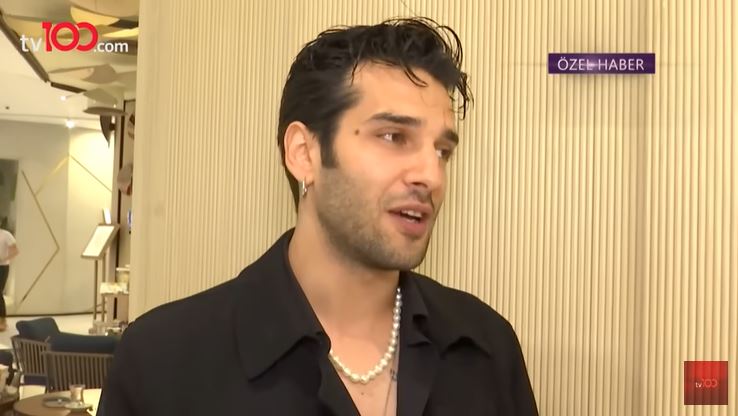 Baran Bölükbaşı, who aspires to the character of Seyran in the story of the series, is willing to attract the reaction of some viewers, says that it is not what he thought.
The actor said, "We thought we wouldn't be loved at first, but people loved it on the one hand. But this love is a love that separates Baran and Tarık. Some people say 'I hate you' when they pass me, but it is not a love that will bring me down. They really loved it and the audience homogeneously accepted Tarik's evilness."
Baran Bölükbaşı, who doesn't mind the negative reactions from the audience, sees such comments as proof of his success.