Barış Kılıç, who has been on the sets since 2004, has proven himself with important projects such as Adını Feriha Koydum (I Named her name Feriha), Lale Devri (Tulip Era), Umutsuz Ev Kadınları (Desperate Housewives), Güllerin Savaşı (War of the Roses).
Barış Kılıç, who recently won the admiration of a large fan base with the character of "Kaya" in the Yasak Elma (Forbidden Apple) series, continued to appear on the screen last season with the TV series Uzak Şehrin Masalı (The Tale of the Far City) and Evlilik Hakkında Her Şey (Everything About Marriage).
The actor will appear in front of his fans with the Show TV series Kızılcık Şerbeti (Cranberry Sherbet) in the new season. The experienced actor's partner is Evrim Alasya, another experienced player.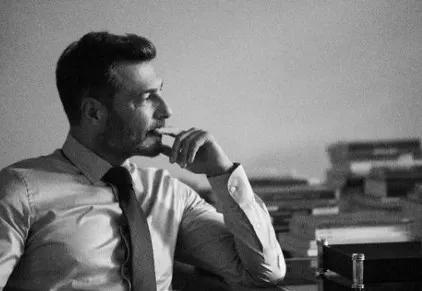 The successful actor will give life to the character of 'Ömer' in Kızılcık Şerbeti. The photo of the actor, who shared the photo of his character on his Instagram page, received many likes and comments in a short time.
The photo was captioned by fans of the actor, "Kızılcık Şerbeti sounds like a bombshell!" comments were made. Hakan Kırvavaç sits in the director's chair of the series shot by Gold Film.
In addition, the fact that Zeynep Gür and Melis Civelek, the screenwriters of the Yasak Elma series, which had great success on the Fox TV screen for 5 seasons, wrote the story of the Kızılcık Şerbeti series, stands out as a remarkable detail.