After the TV series Dünyayla Benim Aramda (Between the World and Me) took the whole world under its influence, a new one joined the efforts to increase this effect. The lead actors of the series answered the questions from the fans on Disney Plus's Instagram account. Demet Özdemir, Buğra Gülsoy and Metin Akdülger's answers to the questions were also shared with a video.
Demet Özdemir said that the common point between İlkin's character and herself is that she clings to her work. The famous actress said, "Being attached to her job with passion and love. Because it cannot be said that she is very brave about her private life. The difference between us is that I'm not as patient as she is. But İlkin's own comments show how patient she is."
Buğra Gülsoy answered a question about what true love means to him. The actor said, "I actually think that love is temporary. I think the first excitement was the desire to get to know. Then, when it is synchronized to the same frequency, I think the most important thing is that it turns into love and sharing. There is love, but it is a temporary thing," he said.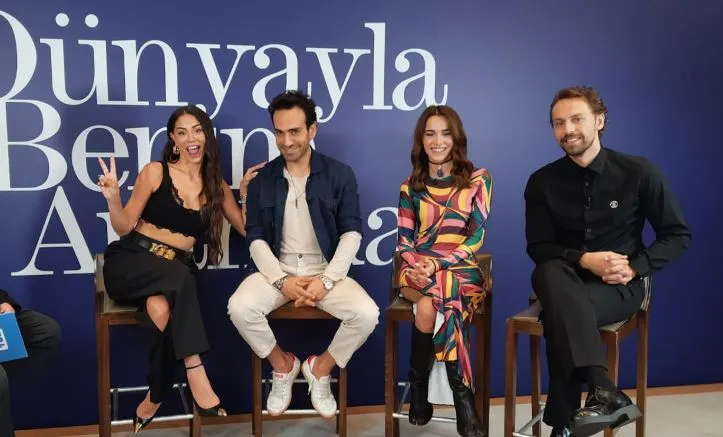 Upon a question about what she will give up for her career, Hafsanur Sancaktutan answered by emphasizing that there are things she will not give up on, rather than something she can give up for her career.
The actress said, "I will not give up; my family, myself, my character, my friends, my traveling companions. I wouldn't give up on these for my career. But then there will be situations and people to be decided on the way."
Metin Akdülger, on the other hand, was asked to summarize the character of Kenan, which he portrayed in the series, with 3 words, "Tough question. Secret, scar, yellow… That's all," he preferred to talk briefly in order not to give spoilers about the character.