Beren Saat, who met her fans again on the Netflix platform with the Atiye series, has not been doing business on television since the Magnificent Century Kösem. She, who was appreciated for her performance in Atiye, thinks that there are serious differences between the production in the series sector years ago and today's production.
Beren Saat, who complained about the degeneration of the series sector, which was established in 10-12 years by giving much effort, in the 1-2 year period, as the reason for this situation; the talented people see disdain, censorship, oppression, deadlines and negligence.
Speaking to Based Istanbul magazine, the actress states that she closely witnessed this corruption in the sector. Beren Saat, why Netflix gives the answer in the same interview that the deposit made to Turkey and the Turkish series. Because Turkish series can reach many countries that American productions cannot reach.
Beren Saat, "People do not realize but very interesting geography access to our series. This causes the Netflix also come to Turkey. To that geography can not reach a kind of projects produced in the United States have realized the access of Turkish series," she said.
Hazal Kaya gave a similar example the other day. Drawing attention to the British TV series Shameless, the actress had the leading role in the Turkish version of the series, which also includes the American version, in Our Story. Our Story has been accepted in many countries that American Shameless could not enter. Turkish adaptation was much more successful than American adaptation.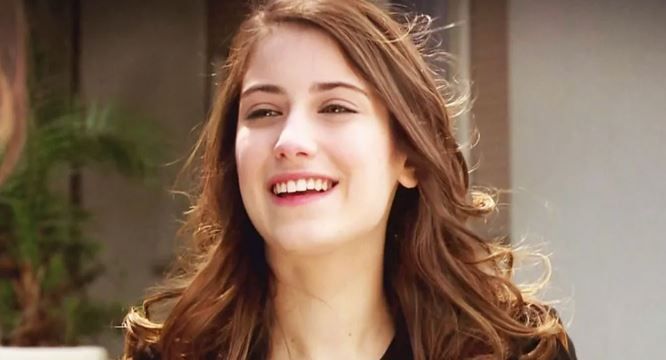 The famous actress says, why it is not praised when it comes to Turkish, but British and American productions are getting more praise in our community. However, Our Story series reached the masses that the American and British version could not reach. It also achieved this success in different parts of the world.
Hazal Kaya said, "I'm getting angry at such things. The fact that we don't like this property of ours makes me very angry. It is a Turkish thing, I think it is very shame. Because we always forget, Our Story has reached many countries that the American version of Shameless cannot reach. What we have reached will now follow the American Shameless of the time. "I am very angry with the denial of this power and making fun of it."
Beren Saat and Hazal Kaya draw attention to the intriguing and wide geography of the Turkish TV series at this point. The fact that storytelling style is more effective than US series is evidenced by the speed of Turkish TV series spreading and the diversity of the countries in which it spreads.