New Bihter is coming! Beren Saat gave the strongest support to Farah Zeynep Abdullah! Famous actress Beren Saat has not been on television for a long time. Born in 1984, the actress made a strong debut in her acting journey, which she started in 2004, with the project called Hatırla Sevgili (Remember Dear). Then, the series Aşk-ı Memnu, which blew like a storm in 2008 and 2010, and later, Fatmagül'ün Suçu Ne (What's Fatmagül's Crime) series in 2010-2012, joined the unforgettable. Beren Saat experienced a very important career jump in this process and became a popular person not only in our country, but also in many countries of the world with the broadcast of Turkish series.
Beren Saat continued her career with İntikam, The Muhteşem Yüzyıl (Magnificent Century Kösem) and Atiye, which was broadcast on Netflix. The actress, who has recently attracted attention with her only being in Atiye TV series and not accepting other projects, is in preparation for an English album with her singer husband Kenan Doğulu.
Beren Saat said, "We are completing the songs now, there is very little left. But we are waiting for the right time to share," she said. The famous actress stated that the album project is about to be completed and will appear soon.
Beren Saat, who gave an unforgettable performance with the character of Bihter in the Aşk-ı Memnu series, also talked about her thoughts on the fact that the project will be shot again in a different time period with a feature film.
Beren Saat said, "I only know Farah, I know that they suffer from periods. It will be a different project than ours. I am sure it will be very good."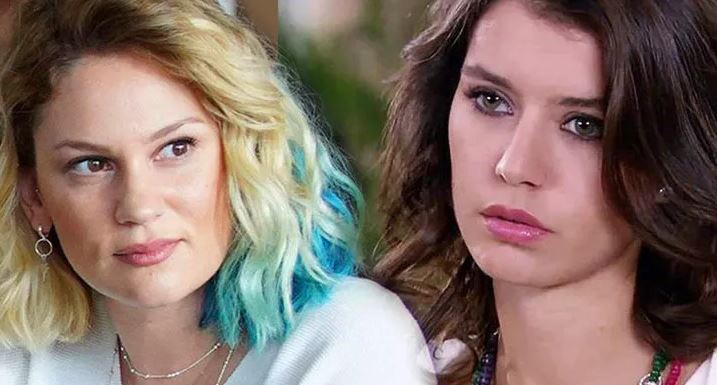 The movie version of Aşk-ı Memnu will take place in the 1920s and will meet the audience with a completely different story. Farah Zeynep Abdullah will portray the role of Bihter, who was identified with Beren Saat years ago.
One of the most important support for Farah Zeynep Abdullah came from Beren Saat. Saat said: "She knows this too, I have liked and supported this so much since its first days. I think that she is very honest with her feelings, that she is a very good actress. I am sure that a wonderful Bihter will come out, from Farah… You will see a completely different interpretation from another woman."
There are also allegations that there is uncertainty about the platform on which the movie version of the Aşk-ı Memnu series will be broadcast, and that the first agreement has been cancelled.