Famous actress Bergüzar Korel travels between London and Istanbul with her husband Halit Ergenç and their children. The Ergenç family had been the subject of news that they were going to settle in England. However, it turned out that this was not a settlement but a choice to live in two different cities.
Bergüzar Korel was in front of the cameras for projects in Istanbul. Expressing that commuting between Istanbul and London is tiring, the actress said that she is returning for new projects.
The actress had previously appeared on the stage with the play Girls and Boys. Bergüzar Korel gave the good news that she has started rehearsals and will appear on the stage again. The actress said, "I came to rehearse my play. I will play my game now. I started in 2019. Now we continue with Ankara, then you will hear about Bursa and other places."
The second good news of Bergüzar Korel, who was excited to appear in front of her fans in various cities with her play Girls and Boys, was about the TV series project.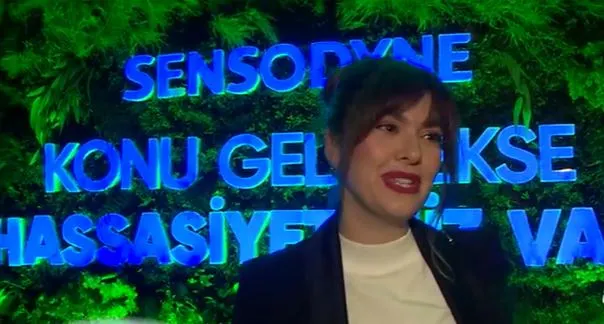 The actress, who appeared on the screen with the character of Azize in the TV series Vatanım Sensin between 2016-2018, later took a break from television series. Bergüzar Korel explained that she intends to return to TV series with the following words:
"I just started reading right now, frankly. If there is a job that I am excited about at the right time, I can start now."
Bergüzar Korel, who pleased her fans who were waiting for a series with these words, was going to take part in the digital project called Kanlı Yayın, but this project was canceled due to her pregnancy.
Bergüzar Korel, who also changed her image, stated that she abandoned her short hair and made innovations by lengthening it.
Expressing that they are like a family with Sema Ergenekon and her husband Uğur Aslan, the screenwriter of the series Yargı (Judgment), Bergüzar Korel stated that she found the other actors of the series very successful with Pınar Deniz, who she starred with in Vatanım Sensin.