Demet Özdemir is one of the most popular actresses of recent years. Özdemir, who has not been seen on the screens for a while after the TV8 broadcast and starring in the series Doğduğun Ev Kaderindir, Özdemir was a guest of the program Tonight with İbrahim Selim and made very big confessions.
Demet Özdemir, who made the biggest debut of her career with the Early Bird series and showed her talent in acting with the drama Doğduğun Ev Kaderindir, after the comedy series, has not been on the screen for a while. The talented actress shared the lead role with Şükrü Özyıldız in the movie Love Tactics, shot for Netflix, in the summer. It is not yet known when the movie will be released.
Demet Özdemir has recently come to the fore with her relationship with Oğuzhan Koç. Özdemir, who has not been mentioned with a project yet and prefers to rest, was the last guest of Tonight with İbrahim Selim, broadcast on Zorlu PSM's YouTube channel.
The beautiful actress made important confessions in the program. Saying that her family is Bulgarian immigrant, Demet Özdemir stated that she loves to play like any Thracian. She added that she grew up with 9/8, who said that everyone in her family played a very good novel mood, and that this mood settled in her subconscious. Demet Özdemir continued as follows:
"When I was five or six years old, my mother takes me to the golden day, takes me to the mawlid, takes me to the reading and we are at the mawlid. And I'm playing the Roman mood like a beast. My mom's holding my crotch and I think it's novel. My child, of course, but I disgraced my mother a lot."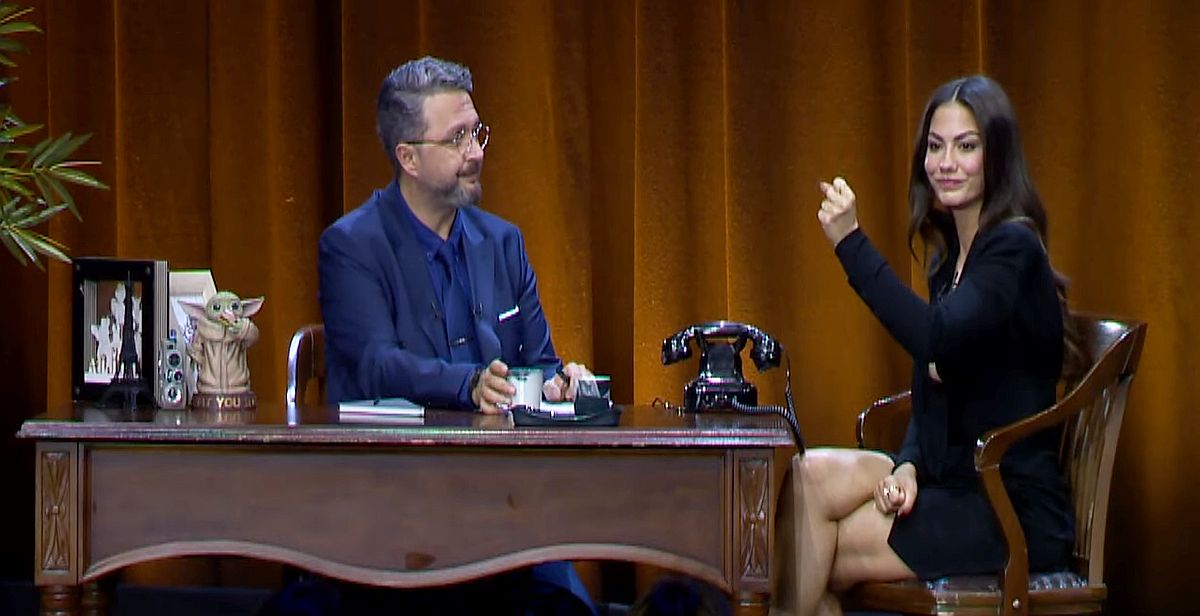 Demet Özdemir, who also stated that she was very jealous in the relationship, said that she would not even forget that her lover lived 20 years ago, and that she could break her relationship for this cause.