Each episode of "Gelsin Hayat Bildiği Gibi" (Come life as it knows), which is one of the popular TV series on Show TV screens on Thursday evenings, attracts millions of viewers to the screen. Interest in the duo of Ertan Saban and Devrim Özkan, who play the leading roles in the series, is increasing exponentially.
Those who followed the story of the Sadi and Songül characters with interest loved this couple. According to the fans of the series, Ertan Saban and Devrim Özkan are among the most successful duos of the last period. Ertan Saban, who plays a character who is a member of the mafia in the story of the series, but who later makes an agreement with the police and helps to bring down the mafia, impresses with his impressive performance.
On the way from the Emin character to Sadi, the former mafia member starts a new life and the commissioner Songül is placed next to him under the guise of marriage to supervise him.
However, the emotional rapprochement between Sadi and Songül was one of the most exciting points in the series. So, would Devrim Özkan fall in love with someone like Sadi in real life?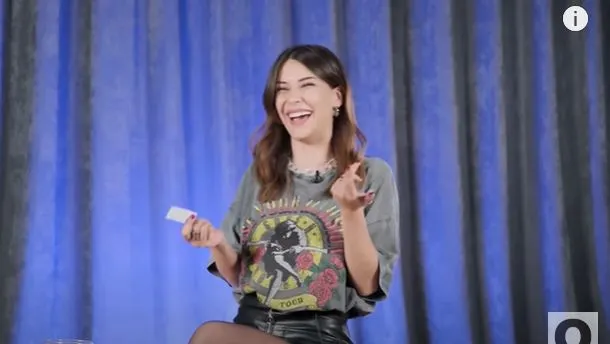 Answering questions from her fans on Onedio's youtube channel, the famous actress said that she also likes adventure and that she can fall in love with someone like Sadi.
Devrim Özkan said, "I also love adventure, I would definitely be together. Because excitement is a beautiful thing in a relationship. If we combine it with Emin, Sadi is always in the action. Women are affected by such things, I guess I am one of those who go straight. But of course it's easy to answer here. One day, if a Sadi comes across me, I can run away, my left and right will not be clear."
Stating that they have a very good communication with her partner Ertan Saban, Devrim Özkan stated that they are very good friends and they have a very nice environment.