Famous actress Tuba Büyüküstün became one of the most talked about names of recent days with her performance in the TV series Zeytin Ağacı (Olive Tree), which was broadcast on Netflix. The famous actress met with her fans in a digital series after a long time and gave a very successful performance.
Tuba Büyüküstün answered the questions of a magazine with her friends Seda Bakan and Boncuk Yılmaz, who she appeared with in the series. The actress drew attention with the statements she made at this meeting.
"Have you ever been caught between your mind and your heart?" Tuba Büyüküstün, who answered the question, admitted that she constantly experienced this mood. The actress said, "Always, constantly. Being a woman is something like that."
Tuba Büyüküstün, who has twin daughters named Maya and Toprak, also stated that motherhood is not easy. The actress emphasized that it is not easy for a woman to be a mother, even if she does not work.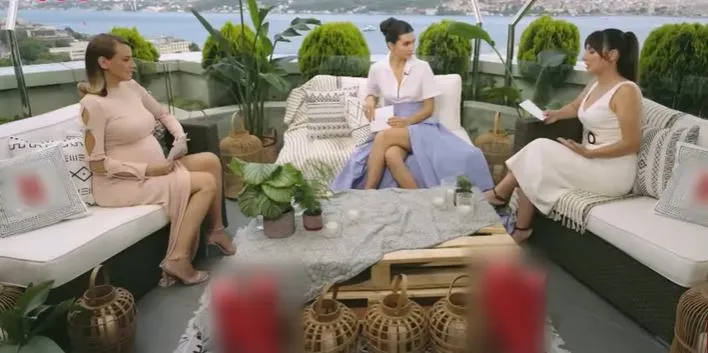 Tuba Büyüküstün said, "It is harder to die after you have a child. By saying "It is very difficult to die," she also revealed how much she fears that as a mother, she will leave her children behind.
Tuba Büyüküstün has made her name known to large audiences all over the world with the Zeytin Ağacı series. The actress, who had a very successful partnership process with Murat Boz in this story, continues to be on the agenda with the shares made by her fans in many countries of the world on social media.