Famous actress Canan Ergüder attracted great attention with her character Feris in the TV series Menajerimi Ara (Call My Manager). However, the actress, who had health problems and learned that she was diagnosed with cancer, had to take a break from her career for a while.
Canan Ergüder, who returned to the screens with the character of Demet in the TV series Oğlum (My Son) last season, gave the message that she got over the disease and that everything returned to normal in her life. The actress, who attracted attention with her role as a pedagogue in the series, was talked about both with her new image and her success in her role.
It was also important that the actress, who received great support from her fans and friends during her struggle with cancer and later on to overcome her health problems, took part in a health-themed role. Canan Ergüder, whom we watched in the TV series "Oğlum" with a role that follows the psychology of children and adolescents, chose to take part in a story about health in the new projects offered to her.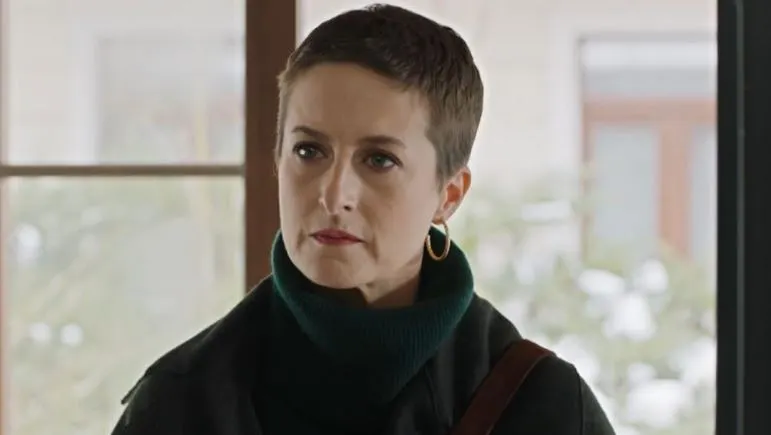 Canan Ergüder once again shows that she has not lost her energy and ambition by taking part in television series that require intense performance. Some allegations were made in the press that the actor participated in the TV series Aile (Family), which will be broadcast on Show TV.
Aile series tells the story of a psychologist. In the story, which will take place in the main center of the character of Devin, there will also be a large family. Due to this crowded family, we should point out that the name of the series is defined as Family for now, but as in many TV series, there is a possibility that it will be changed before the broadcast.
Canan Ergüder is expected to portray the character named Leyla in the story that developed after the communication of the psychologist named Devin with this family. After the actress had health problems, her role in the TV series "Oğlum" was again about health.
Even if the details of the character of Leyla in the new series are not revealed, it is quite remarkable that Canan Ergüder takes part in a health-themed series for the second time, since it is the story in which a psychologist is at the center. The possibility of the actress choosing such roles with the goal of delivering a social message comes to mind.
It is expected that an effective staff will be formed for the Aile series, which bears the signature of Ay Yapım. In particular, the news that talks were held with İbrahim Çelikkol was also reflected in the press.
Aile series arouses the curiosity of many viewers, as it was written by a screenwriter like Hakan Bonomo, whose stories have attracted attention recently. A master director like Ahmet Katiksız continues the preparations before shooting.