ATV's record-breaking series, Kardeşlerim, directed by Serkan İlk and written by Gül Abus Semerci, is attracting great attention with its new season. But in the last few days, the waters have not calmed down.
In the series, Kardeşlerim, in which successful names such as Celil Nalçakan, Ahu Yağtu, Su Burcu Yazgı Coşkun, Onur Seyit Yaran, Bilal Yiğit Koçak took the leading roles, moves were made to change the course of the story in the past days. Nilsu Yılmaz, who gave life to the character Cemile, loved by the audience, left the series, and Ilgaz Kaya and Enes Demirkapı, who will portray new characters instead, joined the cast.
The claim that Gözde Türker, who gave life to the character of Oğulcan's one and only love in the TV series Kardeşlerim, will leave the series in the past days has fallen like a bombshell. Following these developments, after the 39th episode aired last night, a "cry" came from the leading actor Celil Nalçakan.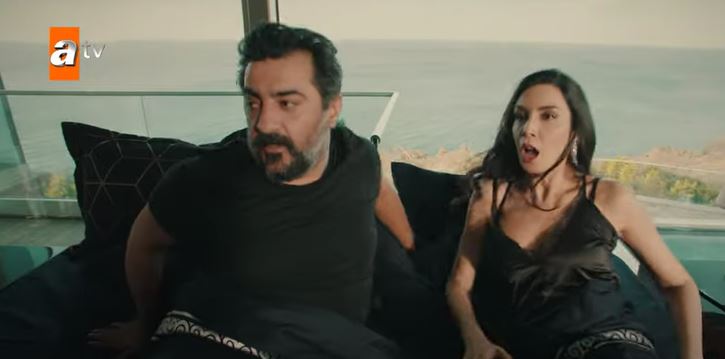 In the comment he shared on his social media account; He dropped the note "If you're going to cut 19 of the 20 scenes we played, let's not play, my brothers". While the support messages of the fans to this comment were not delayed, some of them expressed their sadness and reaction, "The scenes are very disconnected and sloppy, they were written just to be written. We're constantly jumping from topic to topic, and we see what really matters as a time lapse. I'm not surprised the scenes were cut. I think this is due to the excess of players and the constant opening of new stories." They even made inferences by expressing in detail. The famous actress later deleted this message, but its echo shook social media.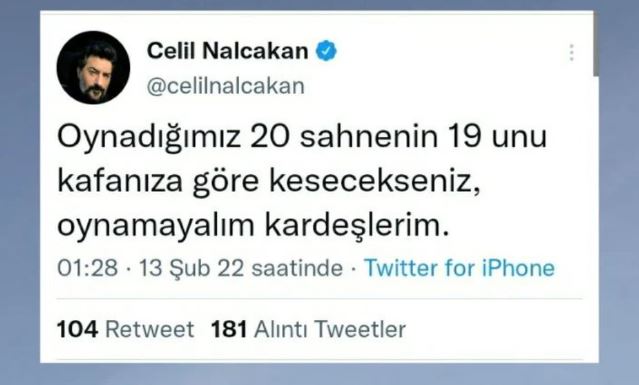 However, in an interview he gave to Celil Nalçakan, the successful actor who played Akif, the villain of the series, who achieved great success in the social media, in addition to the ratings, he showed the secret of success as the work of both the behind the camera and the actors in harmony.
"First of all, I would like to congratulate the behind-the-scenes and my fellow actors for our great success. Our business has two legs. One of them is the school leg that my young actor brothers undertake. As a matter of fact, they are very dominant on this platform. Our viewers, who are their peers, are also very dominant. And they got on very well with each other. Such a success came because my brothers and sisters who watched my actor brothers got along so well with each other."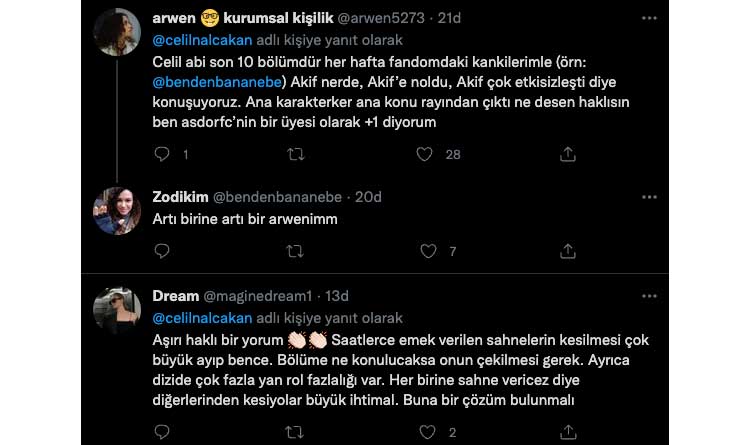 Let's see what is the reason behind this output of master actor Celil Nalçakan, who always draws attention with his calm demeanor. We will find out in the future.