Bir Küçük Gün Işığı (A Little Sunshine), which is broadcast on ATV screens on Monday evenings, continues on its way as a powerful drama production.
The character named Feraye in the cast of the series, which has 24 episodes so far, drives the audience crazy. There is also the issue of child actor Azra Aksu taking part in very heavy scenes for the sake of rating, and the audience started to react on social media.
Eda Özerkan, who took part in the story of the series with the character of Feraye, last appeared on the sets of the series in 2016.
The actress took part with the character of Selin in the project called Kertenkele (Lizard), which was also broadcast on ATV, and did not choose to take part in TV series projects afterwards.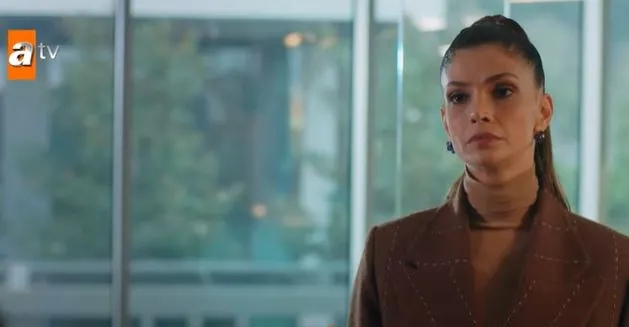 Eda Özerkan's participation in the TV series Bir Küçük Gün Işığı after 7 years, with the character Feraye, drew attention, and the evils of this character caused it to be on the agenda in social media.
This time, Feraye participated in a completely different way in the conflict for Güneş between the characters of Elif, played by Seray Kaya, and Dila, played by Tuğçe Açıkgöz.
The aim of the character Feraye, who is defined as a bad personality, is to obtain the company shares in the hands of Fırat.
For this, the audience, who sees what Feraye does, who uses Güneş, has a great reaction on social media.
"Ya ona zarar verirlerse, yalnız kaldı orada!"
Bir Küçük Gün Işığı 25. Bölüm Fragmanı
Yeni bölüm Pazartesi 20.00'de atv'de!#BirKüçükGünIşığı @atvcomtr pic.twitter.com/s0c3HuuJOI

— Bir Küçük Gün Işığı (@gunisigiatv) March 6, 2023
You can understand how deeply the story of the series affects the audience by looking at the dose of these reactions. Returning to the screen with the role of a bad woman after a long time, Eda Özerkan is now playing one of the most criticized serial characters on social media.
Fans of the series, who say, "Feraye started before the tongue ended, and it got worse than that," draw attention to the suffering of little Güneş. The viewers, who want to see Güneş happy, share that they miss their happy scenes with Elif.
A number of fans of the TV series share comments, "It's a shame for the little girl even if it's a role, how does her family allow it". Let us remind you that Azra Aksu plays the character of Güneş in the series.