The Starmeter list, which is regularly made every week by IMDB, which is defined as the 'Knowledge Bank' all over the world, reveals the people who are on the agenda, where many names from the world stand out.
After TV series and movies shot in Turkey were broadcast in many countries around the world, Turkish actors have been drawing attention to Starmetre lists for a long time. With Turkish players taking a considerable place among the millions of people on the list, a separate list is being created for Turkish actors who go to IMDB Starmetre.
Demet Özdemir, one of the most talked about names of recent days, has risen to the top in the newly published table of the Starmeter list of IMDB, which is defined as "an online database containing information about movies, TV series, television programs, video games and internet content".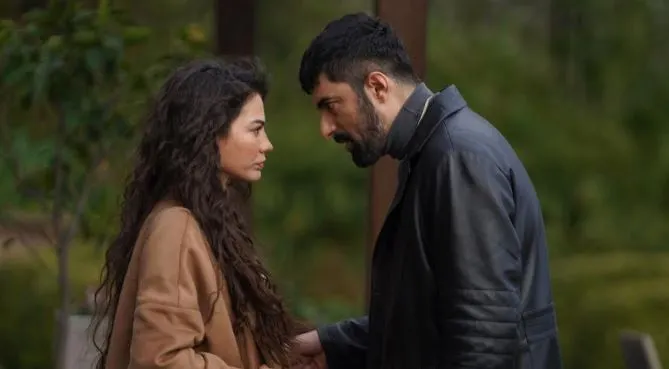 The actor, who started to appear on the screen with the partnership of Engin Akyürek in the Fox TV series called Adım Farah (My Name is Farah), also increased her international fame with the series Love Tactics shot for Netflix and Dünyayla Benim Aramda (Between the World and Me) for the Disney + platform.
The actor's other TV series, which came after theErkenci Kuş (Early Bird) was broadcast in different countries of the world, are also increasing her fame.
Demet Özdemir, who started to appear on the screen last week with the ambitious TV series, Adım Farah, ranked 293rd among more than 11 million people all over the world in IMDB's Starmeter list dated March 6, ahead of other Turkish actors!
Demet Özdemir, who is in the first place in the list of Turkish actors, sat on the Turkish throne of IMDB Starmetre with her rapid exit!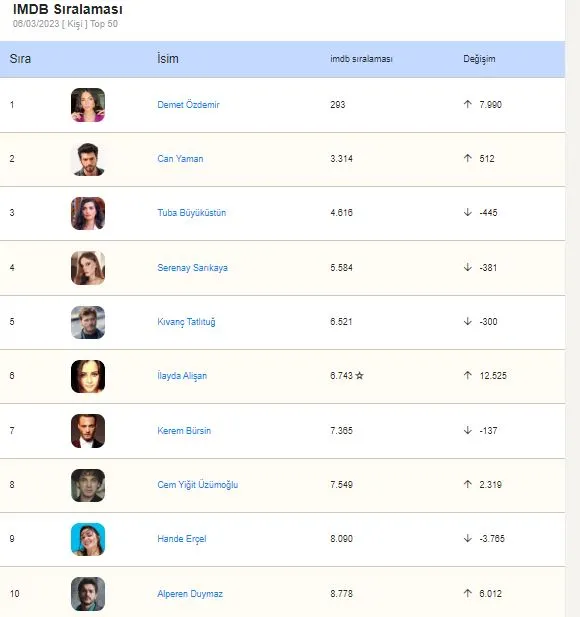 Considering that her closest competitor, Can Yaman, is in the 3 thousand 314th place, it is seen that Demet Özdemir has almost blown her wind in Starmetre with her "Adım Farah" series!