Famous actress Demet Özdemir appeared in front of the cameras with her husband Oğuzhan Koç. Demet Özdemir made statements by stating that she can now speak for her new series.
The beautiful actress, who will be in front of the camera with Engin Akyürek, will be the leading actress in the TV series Benim Adım Melek (My Name is Farah). The role, which was previously mentioned for Aslı Enver, was offered to Demet Özdemir after she withdrew from the project after the actress became pregnant.
Demet Özdemir said, "I can say it now. I'm so excited. Everything developed very quickly. We'll be on set soon. Other than that, I won't give any hints. I am very excited, we will try to do something different. Let's see, I hope we will present it to the audience, if they like it, we will be happy."
Since the shooting of the series will begin in the first week of January, Oğuzhan Koç said that instead of making a concert program for the New Year, he will spend this meaningful day with his wife. With these words, it became clear that the shooting of the series will begin in the first days of 2023.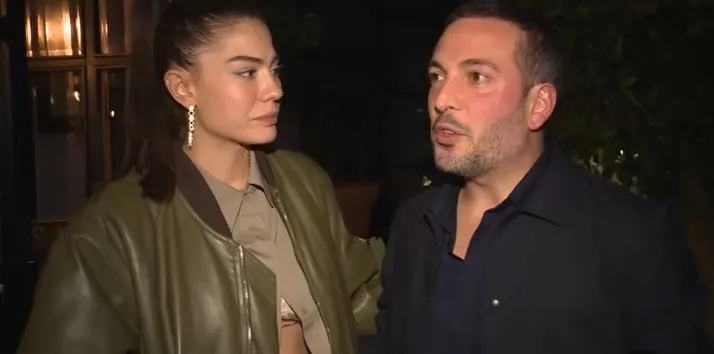 Demet Özdemir, who made a special deal with Disney Plus, can only take part in projects on Fox TV. As a result of the agreement made due to the fact that Disney Plus and Fox TV are sister organizations, the famous actress cannot take part in a series to be broadcast on other television channels.
Demet Özdemir, who restrained herself at the height of her career due to this compulsory situation, but received a large fee for this, announced that the second season of the series Dünyayla Benim Aramda (Between the World and Me) will be shot for Disney Plus.
The famous actress stated that they were interviewing for the second season and it is now clear. The actress said, "We will start the second season. We are planning to go on set in June. I will never take a break," she said.
Explaining that she will be on the set for the second season of the project "Dünyayla Benim Aramda" without rest after the shooting of the TV series Benim Adım Farah, the actress stated that she has started a busy period.