Famous actress Demet Özdemir has gained such great popularity in recent years that she has become a well-known person not only in Turkey but also in many countries of the world.
Dünyayla Benim Aramda (Between the World and Me) aired on Dsney Plus, the first 5 episodes of an 8-episode project were published. Demet Özdemir, who partnered with Buğra Gülsoy in the series, participated in the program on the youtube channel of the Onedio platform with her co-star.
Answering the questions sent by her fans, Demet Özdemir answered the question of which habit matches her success in her job. Expressing that she loved watching and observing people since her childhood, the actress stated that she was trying to understand what was going on around her.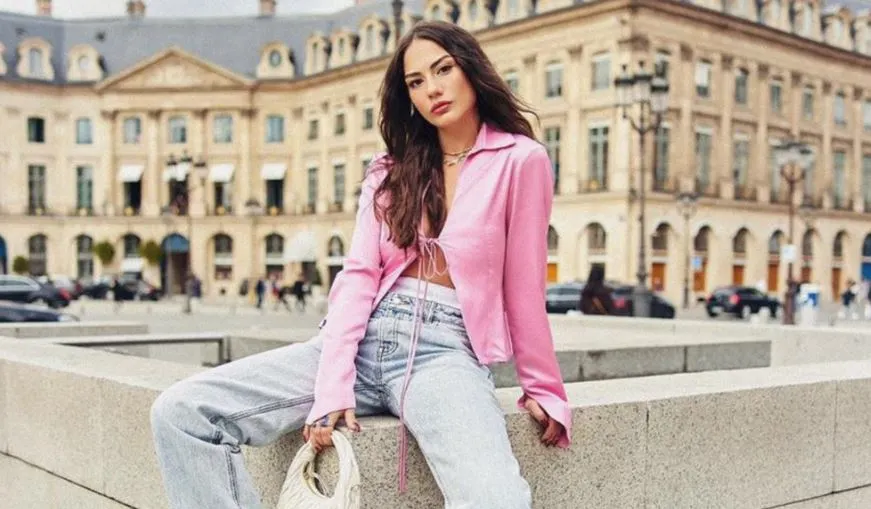 Although she can't use this opportunity to make observations often after she became famous, Demet Özdemir has a habit of constantly trying to understand what's going on around her… The actress talked about her observation ability:
"Since my childhood, my ability to observe was developing, I felt it in myself. As time goes on, your workload increases and this industry takes more and more overtime from you… Now we've finished the series, this one has a launch, I'm going to another job, I'm going to a commercial, this takes more of my time. And I'm getting to know more people, and they're always changing. My ability to observe is now at its peak. But it has increased a lot, it has increased uncomfortably."
Demet Özdemir mentioned that she was at a point where she had a hard time making observations on herself and her body. Although the actress does not see this as a success criterion, it is understood that she uses the advantages of this observation skill when looking at the decisions she has made so far.