Kızılcık Şerbeti (The Cranberry Sherbet) series, broadcast on Show TV on Friday evenings, has not been on the screen for two weeks. The underlying reason for not broadcasting the series is the 5-week suspension of broadcasting imposed by the Radio and Television Supreme Council on the grounds of legitimizing violence against women. While Show TV's objection to this sentence continues in court, the situation remains unclear for now. If the objections of the series are not found justified by the court, it will be possible to appear before the audience with its new episode on May 19.
Sıla Türkoğlu, who made a strong debut in her career with the Kızılcık Şerbeti series, came out with this production to a much wider audience after the Emanet project. The young actress, who makes good use of this opportunity and is widely talked about on social media with her character Doğa, gives a performance that does justice to her role.
Sıla Türkoğlu's adaptation to the character of Doğa so quickly is also due to the fact that she is similar to herself in some aspects. Explaining that she has similar aspects with nature, Sıla Türkoğlu gave the following information on this subject:
"Yes I have. Because both Sıla and Doğa are two women who can give the same reactions in the face of injustice. Our most obvious similar feature is that we never remain silent against injustice. Even if the injustice is not done to me, I will raise my voice even if it is done to someone else. We see this in Doğa as well. She prefers to remain silent when it is done not only to herself, but even to herself when necessary. I think it's because you don't care, because so do I. But when injustice is done to others, she does not oppress. I can say that this is our most obvious similarity."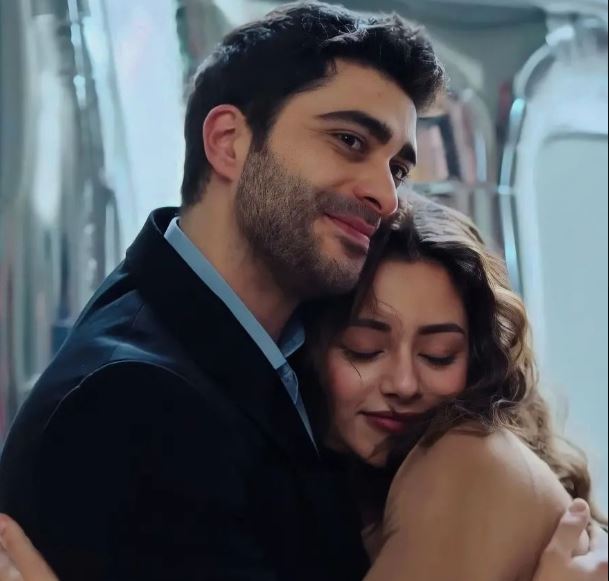 The famous actress also got along very well with her partner Doğukan Güngör and the duo is expressed as one of the best TV series couples of the season.
Doğukan Güngör gave a humorous answer to the question about what he had in common with the character of Fatih, stating that they actually had nothing in common.
Sıla Türkoğlu said, "Aggressiveness. It goes up like this all of a sudden and ends after five minutes. We are always together on set. He rises suddenly, like Fatih, and says five minutes later, let's make peace. It's like Fatih also has him," and said that she resembles the character of Fatih, played by his partner, in terms of aggression.
Doğukan Güngör also admitted that he has experienced such outbursts from time to time and explained that this interpretation of Sıla Türkoğlu is a correct and good determination.
Let us remind you that while the audience, who is eagerly waiting for the new episodes of the Kızılcık Şerbeti series, followed the court process, the team had the opportunity to rest for a while, but producer Gold Film did not take the slightest step back in its determination to continue the project.