Kardeşlerim (For My Family) series, which aired on the ATV screen on Saturday evenings and has experienced a significant drop in ratings in recent weeks, is progressing step by step towards the end of the season. While important developments are taking place in the story of the series, Kardeşlerim fans are already waiting for the 4th season with great excitement. There will be remarkable developments in the story of the series, especially for Berk, played by Recep Usta.
Recep Usta came to the fore as one of the young names that became popular with the series. We follow Melis Minkari in the character of Aybike. The two young actors received great acclaim with the series. We can also see the prominence of Berk and Aybike as an impressive series couple in social media research. The adoption of Recep Usta and Melis Minkari by millions of TV series fans in a short time and their great contribution to the project also brought along a very special period in terms of their careers.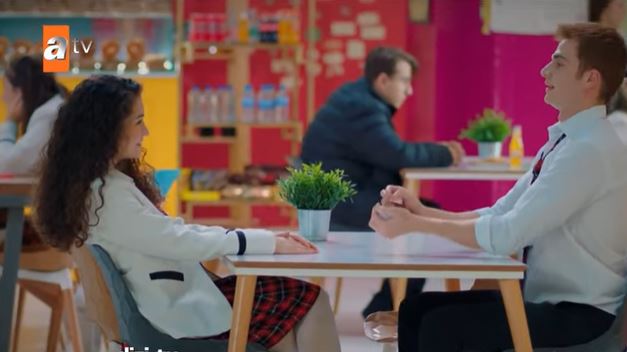 In addition to the impressive harmony of the two young actors, the experiences of Berk and Aybike in the story of the series also deeply affect the young audience. Recep Usta gave important information by stating that there will be surprises in the story of the series.
What will happen to Berk, who turns out to be not the son of Ayla and Resul? Speaking to the Dizi TV program broadcast on ATV, Recep Usta said, "A lot of surprises are waiting for the audience. Berk doesn't know anything yet. What will his reaction be to Ayla and her late father after she gets the news? I don't know what his expectation will be for his future life, how much it will change? There is a big surprise there. I am open to surprises, I hope everyone is open as well".
Expressing that Berk loves his mother very much, Recep Usta thinks that if Ayla learns that he is not his real mother, it will be a great disappointment. The actor expressed that he was very curious about the consequences of this great trauma for Berk:
"He's going to have a major trauma, a major trauma at the age of 18. I don't know what their reaction will be towards Ayla and life. Berk is a very emotional child, but he is a child who conveys what he lives inside to the outside. I don't know if he would take a reasoned approach towards his mother knowing that he is not his mother. It's a big surprise, I'm looking forward to it."