There is a similarity between the series of Masumiyet, which was broadcast on Fox TV last season, and the most ambitious production of this season, Kanunsuz Topraklar. Both series stood out as high-budget productions. In both series, there is a very impressive story and popular famous names together. The ratings of the two series are also very similar to each other.
The series of Masumiyet was a production that received average or slightly above average ratings in the time period it was broadcast. However, the budget was so high that even if Fox TV wanted to continue this series, it was not possible to continue with these ratings. In fact, Hülya Avşar made a statement revealing this situation and announced that the series was final because it was damaged. Masumiyet, which lasted 13 episodes, would have been continued if it had a low budget. Because their ratings were at average rates.
For example, Star TV continued to hold the TV series Menajerimi Ara for a long time, as it was able to make a profit despite its below-average ratings last season.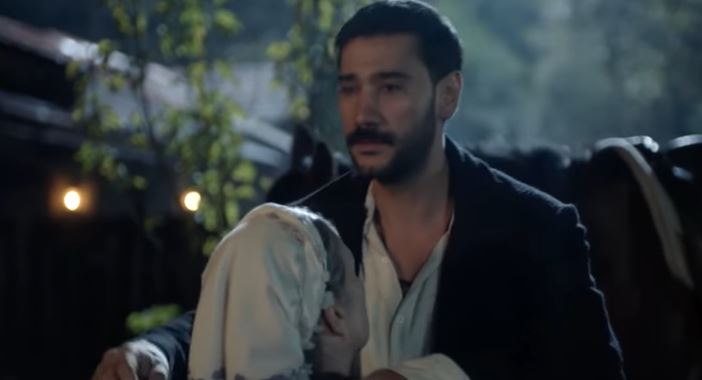 It is observed that the Kanunsuz Topraklar series may enter into a stalemate just like Masumiyet… The fourth episode of the series has been published. The ratings came in better than the previous rates. However, it is still borderline. In other words, what happened in the series of Masumiyet seems to be happening in Kanunsuz Topraklar as well.
The series needs to make a splash and compete with two important TV series, Sadakatsiz and Kuruluş Osman. So the ratings have to go up all of a sudden. But no such development has occurred so far.
It is a fact that each new episode of the series increases the interest of the audience. But it is also known that this is not enough. It is not right to say that everything is going well for Kanunsuz Topraklar, while Fox TV has a series of experience such as Masumiyet in front of it.
The series, which completed all individuals and AB groups in the sixth place with its fourth episode, achieved the fifth place in ABC1.
The fifth new episode of the series will air on Wednesday, October 27. There will be moments that are very effective and will shake the audience. Let's see if we can see a rating jump in the new episode?
If the rates that are rising every week and at least approaching Sadakatsiz do not come, the situation of the Kanunsuz Topraklar will be similar to the situation of Masumiyet.
High budget, less than expected rating and big loss… That's why Masumiyet made the finale. For the Kanunsuz Topraklar, the hopes are high, but it is imperative that everything is done to make it stand out more.