The story of the Gül Masalı (Rose Tale) series, which is broadcast on the ATV screen on Sunday evenings, continues successfully. Keremcem joined the cast of the series, in which Gülper Özdemir and Erdem Kaynarca took the leading roles, and added movement to the story.
Despite the increased interest in the series with Keremcem, the Fox TV series titled Tozluyaka was changed to Sunday evenings, and it was not good for Gül Masalı. Series viewers will have to choose one of two different productions on Sunday evenings. In the coming weeks, it will be clear how the Gül Masalı series, which was previously seen alone on Sunday evenings, will be affected by this competition.
In addition, the fact that the Judgment series will start on Kanal D screen with September and the Teşkilat (Organization) series will be presented to the audience in a renewed way on TRT1 brings great risks for the Gül Masalı series.
Shooting in the beauties of the region, the team is satisfied with the progress despite the intense tempo. Even if the ratings of the series are acceptable for the summer period, it is thought that the current ratings will not be enough for the Gül Masalı series to continue in the winter season, which will start in September.
The series received slightly better ratings in the all-person category, placing third with its 9th episode last week. However, the fact that the ratings were well below the average gave rise to concern.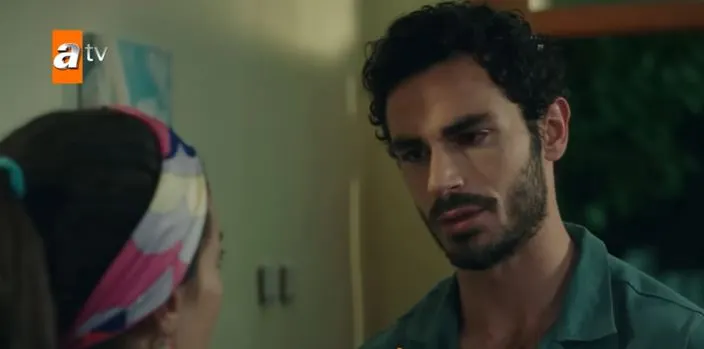 A new cast was transferred to deepen the story of the Gül Masalı series, which ATV made an effort to continue. Young actress Elif Yılmaz took her place in the series with the character of Deniz. With the addition of Elif Yılmaz to the cast after Keremcem, the depth of the story of the Gül Masalı series has increased even more.
The shooting of the series "Güll Masalı" in Isparta, which also includes names such as Sarp Can Köroğlu, Zehra Yılmaz, Bülent Duzgunoglu, Gulcin Hatihan, Arif Pişkin, Suat Sungur, Sait Genay and Ayşenil Şamlıoğlu, continues in a devoted manner.
On the other hand, the audience stated that the story progressed rapidly and said, "Is this an early finale herald?" asks questions. The audience began to express their concerns with these questions. While the fast-flowing story of the series increases the curiosity, the viewers
"Seni bir daha görmek istemiyorum!" 💔
Gül Masalı 10. Bölüm Fragmanı
Yeni bölüm Pazar 20.00'de atv'de!#GülMasalı @atvcomtr pic.twitter.com/UIOsgIptus

— Gül Masalı (@gulmasaliatv) August 23, 2022