The issue that the Yasak Elma (Forbidden Apple) viewers are most curious about right now is who will be in the 6th season or not! It is also a matter of curiosity whether Eda Ece, who gives life to the character of Yıldız, will stay! Because the possibility of the player leaving the Yasak Elma still stands!
Towards the end of the season, it was discussed that the series would continue in the 6th season. After this issue was clarified, the answer to the question 'who will go, who will stay?' was awaited for everyone. In the season finale, with Ender, Yıldız and Çağatay flying down the cliff in a vehicle, the possibility of all 3 leading roles in the 6th season of the series appeared!
However, everyone was talking about the character of Yıldız, and that the 6th season was guaranteed! But to the audience and the actresses, 'No one is guaranteed in this series!' message was given with the season finale!
There is no Berk Oktay playing Çağatay, this is clear! Because the actress became the leading actress in a TV series of ATV.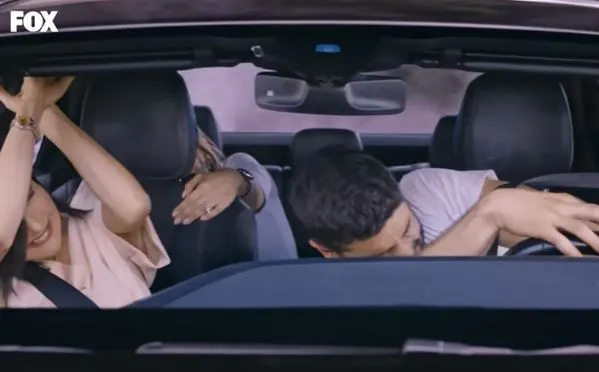 Regarding Şevval Sam, it was brought to the agenda that she would now focus on music studies and that it was not very likely that she would take part in the series.
Eda Ece, in her last statement, stated that who will go and who will stay in the new season will be decided at a meeting with Producer Fatih Aksoy before the season starts.
Eda Ece is enjoying the holiday right now, while this uncertainty may confuse the audience! The actress recently went to Cannes, France. Choosing to have a secluded holiday, Eda Ece also shares her poses on the streets of Cannes from time to time.
Finally, the actress appeared on the beach and was admired for her long, slit and low-cut dress.
She also reflects on the shares of the actress, who constantly wears make-up in the series, that she prefers to be in her natural state without make-up on vacation.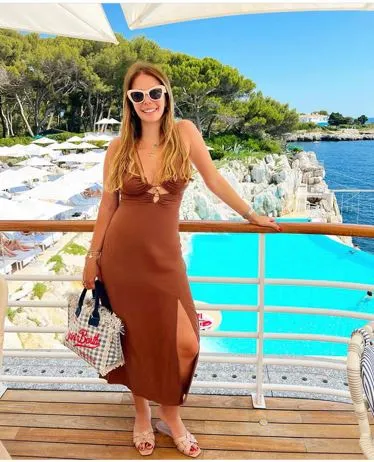 Eda Ece, who makes people say, 'Whatever she wears suits her,' with her neat physique, is admired for her elegance every week at the Yasak Elma, while on holidays she is admired by her fans with her simpler but more elaborate and well-matched outfits.
She was also admired as she was in the photo above. In response to Yıldız's sometimes extremely assertive, sometimes flimsy, and sometimes very ostentatious outfits, Eda Ece chooses elegant, simple but striking outfits.