Erkan Petekkaya, who conquered hearts once again with the character of Kadir, which he portrayed in the TV series O Kız (That Girl)," broadcast on Kanal D. He became a hot topic once again by winning the 'best actor award' at the Golden Palm Awards. It was a remarkable development that Dilin Döğer, who plays his daughter Zeynep in the series, was chosen as the best actress and the "O Kız" series was awarded as the "Drama Series of the Year".
Erkan Petekkaya, with his character Kadir, who is 45 years old but looks at life with the purity of a 5-year-old child, gives an admirable performance in the TV series O Kız. The actor said, "The award is beautiful. Thank you very much," he said.
Explaining that he loves his job, Erkan Petekkaya stated that he sees every role he plays as his child. The actor said, "It was a little different because it was a very difficult role. It is a sensitive role, it is very sensitive, it is necessary to be very careful. That's why it was the most difficult of the roles I played, I hope the audience liked it."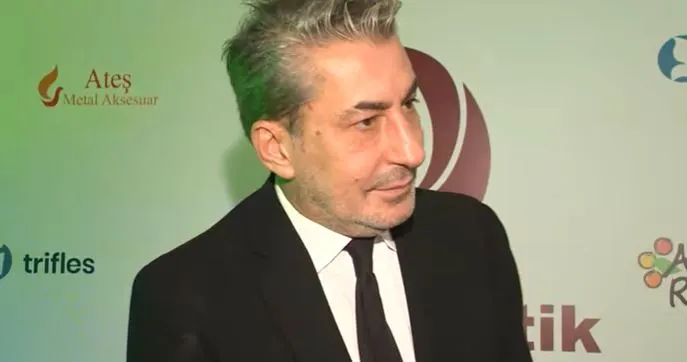 Erkan Petekkaya, who won the admiration of millions as the lead role in the series O Kız in the character of Kadir and was therefore worthy of an award, said that he constantly learns new things in the profession and that there is no such thing as "I am".
Underlining that he will continue to take part in the sets with different roles, the actor conveyed his thoughts with the following words:
"Whatever role you play, you are creating a completely different character. You have to make the audience believe it, make them watch it. This is not an easy thing. But this role I played, it was really difficult. Also, I played Ali Kaptan, which is so difficult, in the TV series Öyle Bir Geçer Zaman ki. It was very difficult, this is also very difficult. But hard is also good, I hope the audience likes it. It doesn't matter if they don't like it."
Erkan Petekkaya explained that because they understood each other, they created a very good environment on the set of The O Kız TV series and the work progressed well in this environment.