Famous actress Hilal Altınbilek was the female lead of Bir Zamanlar Çukurova (Once Upon a Time Çukurova), which was broadcast on the ATV screen and described as one of the most successful projects in Turkish television history.
The famous actress had the opportunity to rest since June and said that the rest period was very good for erm after the project that lasted for 4 years in Adana.
For the new season, it was claimed that she would appear in front of the audience as the female lead in the series called Ab-ı Hayat. Information that the actress, who is expected to take the lead role with Birkan Sokullu, left the project at the last moment, was also reflected in the press.
The famous actress, who met reporters on the street, said that 2022 was a good year for her and that she was pleased that she could spend a lot of holidays.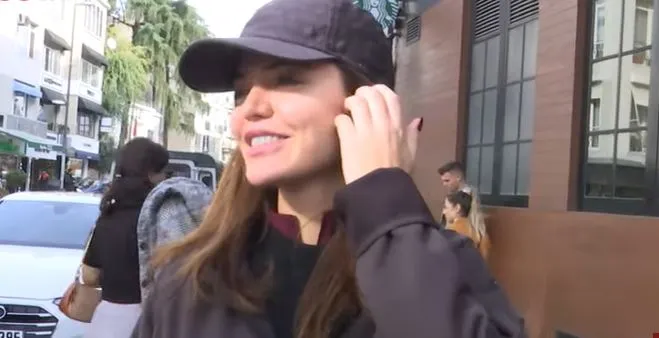 Hilal Altınbilek said, "It will be a better year for everyone. Believe me, I'm stuck in the middle, I'm having a hard time stepping into such a job, I wonder how I can do it. The holiday felt a bit nice, 4 years later," she said.
Expressing that the holiday added a lot to her and she was very pleased with her situation, the actress showed that she had no intention of taking part in a production at this stage with these statements.
Stating that the projects on digital platforms are more original and beautiful, Hilal Altınbilek said, "I find digital works a little more appetizing."
With these words of the actress, it was understood that there is a possibility of accepting such a digital project if it comes.
It is understood that the actress, who made great efforts in the TV series Bir Zamanlar Çukurova and took 4 years in Adana, seems to have put a lot of pressure on her.