Famous actor Salih Bademci, who debuted with İstanbullu Gelin series and took part in three different projects last year, had a busy season. The famous actor got tired at the weekend in Cappadocia, where he went with his actress wife İmer Özgün.
The actor, who shared his romantic moments with his husband on his Instagram account, dropped the note "We reserved this weekend for ourselves".
The poses of the actor with his wife, İmer Özgün, with whom he also took part in the TV series "Yalancı", which was broadcast on Show TV last season, were admired on his Instagram account, which has 1.2 million followers.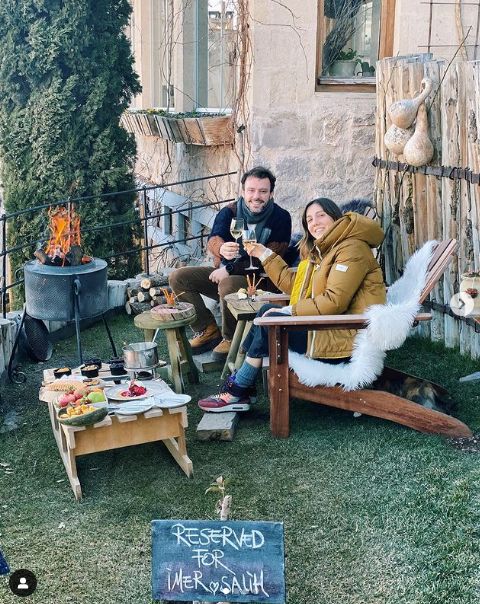 After a successful season, the famous actor, who was awarded the actor of the Year award by GQ magazine last year, won the hearts of everyone with the words he said to his wife İmer Özgün at the award ceremony. In Bademci's speech; "My classmate, my life partner, but most importantly, my friend. Really dude. The person I truly love. I would like to thank my wife, İmer Özgün, whose profession I admire very much.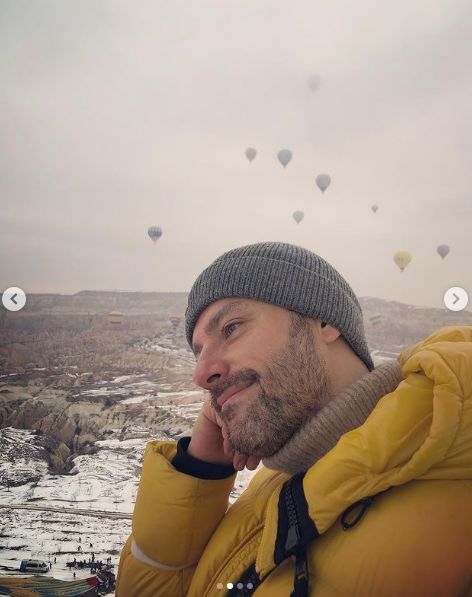 Thank you very much for your endless love, your patience with me, your nobility, and most importantly, for creating this intimacy between us. If we do something really bad about our job one day, we'll tell each other, right? Without thinking that we would hurt each other… Thank you so much for making this relationship so special. Thank you very much for that little girl you gave me."
On the other hand, the project of the famous actor in the new season is also eagerly awaited. Salih Bademci's name was used for the projects of "Süslü Korkuluk" starring Çağatay Ulusoy and Alin Boz, and the adaptation of the TV series Your Honor, which was a storm in the USA.
However, according to the news of journalist Birsen Altuntaş, Salih Bademci rejected both offers and preferred the theater. Accordingly, Bademci will play with Demet Akbağ in the theater play Aydınlık Evler. Thus, the actor will meet his fans on the theater stage in his next project.