Ay Yapım's "Oğlum" series, which was screened on Show TV on Wednesday evenings, was talked about a lot with its first episode.
The third episode of the series will air this week. Another master actress has joined the team of the series, whose new episode is eagerly awaited. Nazan Kesal will give life to the character of "Perma Canan" in the series, which gives the audience a taste of many emotions together.
Nazan Kesal shared her excitement with her followers on her Instagram account. The sharing of the actress, who will give life to the mother of the character "Zeynep" played by Songül Öden in Oğlum, also excited her fans.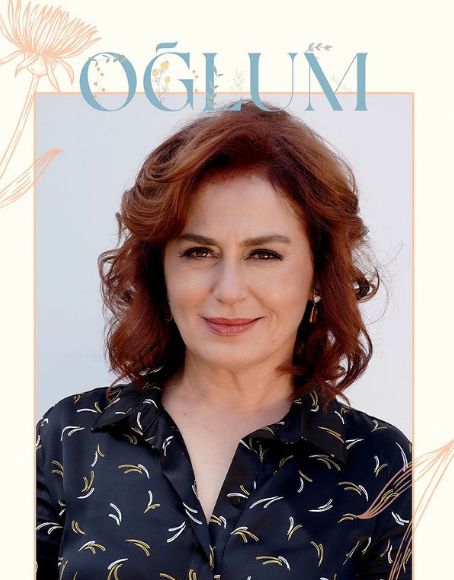 Most recently, Nazan Kesal, who played the character of "Sevda" in the TV series "Bir Zamanlar Çukurova", met with her fans on the stage while she was taking a break from the screens. The master actress preferred the TV series "Oğlum", signed by Show TV's Ay Yapım, which made a great impression with both its story and acting in the new season.
Nazan Kesal will play a key role and change all the balances in Oğlum, which tells the hopeful story of two families whose lives are changed by the death of a small child.
In the introduction of the 3rd episode of the series; The first signals of disagreements between her and Zeynep, the daughter of the character of 'Perma Canan' played by Nazan Kesal, were given. How Canan will change the balance in the story has already been a matter of curiosity.
Gökçen Usta sits in the director's chair of Oğlum, whose project and scenario design belongs to Ahmet Katiksız and whose screenplay was written by Hürer Ebeoğlu and Sevgi Yılmaz.
In the cast of Oğlum, there are many successful names such as Nazan Kesal, Songül Öden, Nihal Yalçın, Canan Ergüder, Feyyaz Duman, Timur Acar, Serhat Teoman, Kubilay Aka, Tuğçe Açıkgöz, Metehan Parıltı.